When it comes to the uses of hardwood, the possibilities are endless. Can it be used for a staircase, table or even a musical instrument? We will be discussing everything, so by the end of this article, you'll be able to answer the question: what is hardwood used for?
What is Hardwood?
In order to fully appreciate the many uses of hardwood, we must first establish what hardwood is. Hardwood is a type of wood that comes from flowering plants, also known as dicots. 
Typically, the fibres found in hardwood are particularly dense. This causes the wood to become very hard. Therefore making the wood perfect for uses which may require a sturdy and durable surface. 
Hardwood differs from softwood since softwood is typically much less dense. Softwood is also typically lighter and more flexible than hardwood.
What is Hardwood used for?
Now that we understand exactly what hardwood is, we can discover its many uses!
Flooring
Hardwood flooring is a must for those seeking a highly durable floor which is resistant to wear and tear from everyday life. 
Hardwood floors are known as natural wooden floorings. Typically, oak as well as engineered wooden flooring such as composites and veneers are used for construction of hardwood flooring. 
Due to the huge range of variety, there are thousands of designs, colours, grains, and finishes to choose from. Click here for more information on wooden flooring.
Staircases
Hardwood is the primary material used for most household staircases and it's no wonder why!
Again, the durability of hardwood is a massive plus when it comes to staircases. No one wants to fear for their life every time they walk up a set of stairs. 
From an aesthetic point of view, hardwood staircases provide a gorgeous look to your home. Hardwood exudes elegance and comfort when used as a staircase, becoming the centre of attention to those stepping into your home.
Click here for further information on our use of hardwoods in staircases.
Doors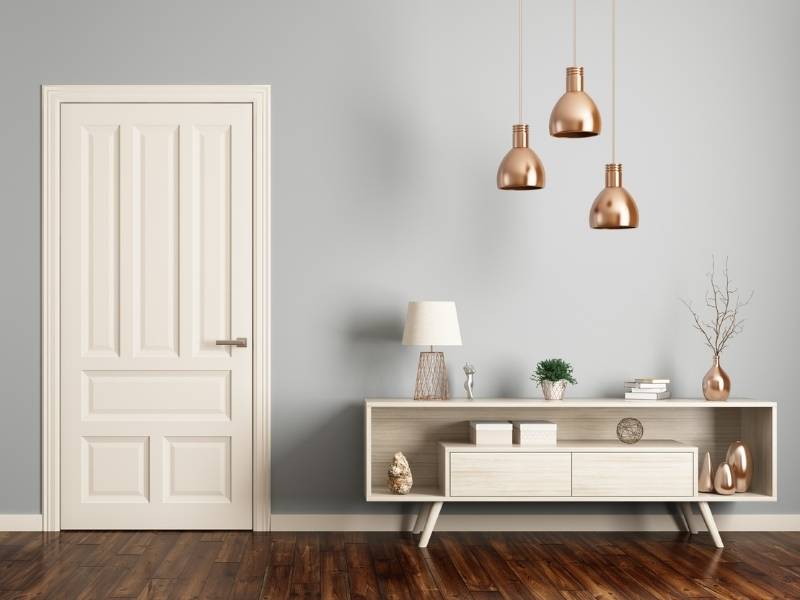 The main purpose of hardwood for use in doors is the strength and security it provides. This strength and security applies against human and natural elements. 
When it comes to external doors, a solid hardwood door keeps out burglars, the cold, and rain. Due to the dense fibres that are found in hardwoods, oak and elm are perfect for weathering the elements. They also have insulation properties which are especially effective in trapping in heat.
With durability in its nature, hardwood doors can operate for hundreds of years! Discover the true effectiveness of wooden doors by clicking here.
Fences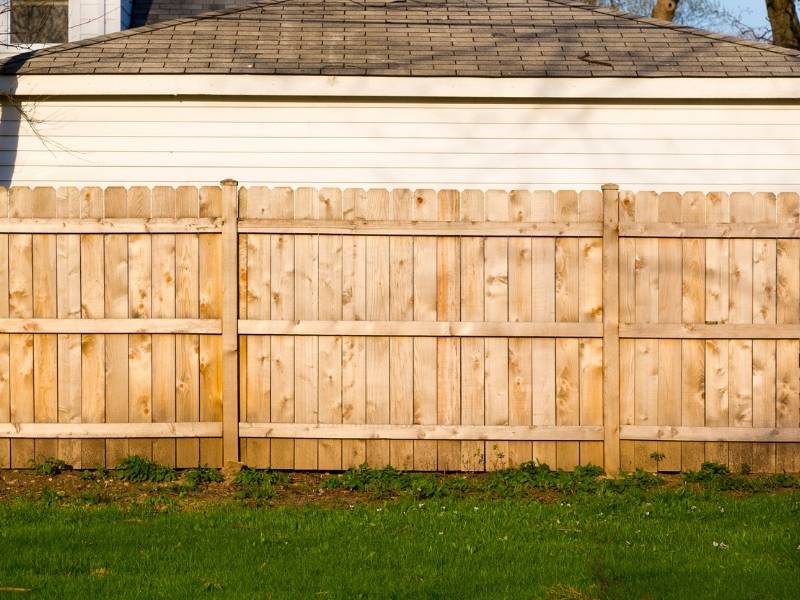 When it comes to fences, you want a fence that is both incredibly durable and appealing to look at. Hardwood is the perfect type of wood to achieve both of these things. 
Due to the intensive work needed to produce hardwood, as well as the more expensive price, many people are put off from using hardwood in fences. As a result, many opt for a softwood fence.
Although softwood is used in the majority of garden fences, the beautiful, dark hue of a hardwood fence gives it a real charm. The dense fibres that make up hardwood give it a durability that can survive against most elements. It is therefore perfect for use in fences.
For information on the fencing supply we have available, click here.
Mouldings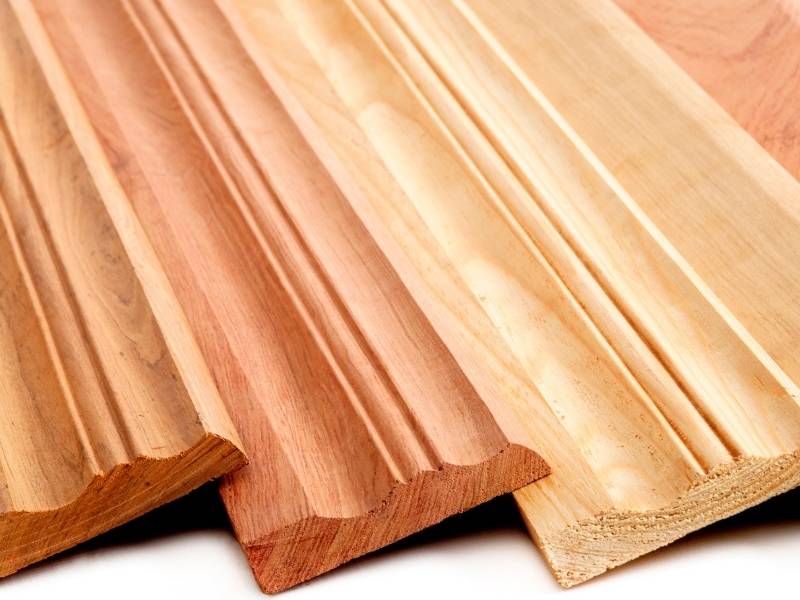 When buying a moulding for skirting boards, architraves, or picture rails, many opt for a softwood moulding. This is mainly because of the flexible capabilities of softwood. However, hardwood has the moulding capabilities which allow it to be moulded into a vast variety of shapes.
Due to these mouldable properties, hardwood can be effectively utilised in mouldings for many household shelving or rails. Hardwood is the preferred option for mouldings because of the sleek and elegant appearance it brings to your home.
For more information on the hardwood mouldings we provide, click here.
Hopefully after reading this article, you can now answer the question of what is hardwood used for?
At JTD Building Supplies we stock a wide selection of hardwood supplies. Our dedicated team of construction experts help professional builders and DIYers alike with products of various quantities, wood grains, and sundry materials. We complete orders quickly and efficiently to ensure your project stays on track. Contact us now to find out more and we'll have you building your latest project in no time!