Internal and external doors come in a wide selection of shapes, sizes, colours and materials. The material is probably one of the most important parts when choosing products for your building project and doors are no different. One of the most popular choices, and one that has been a staple for hundreds of years, is wood.

Whether you use a solid wood door as an external door, or a manufactured wooden door internally, wooden doors are the perfect choice for just about any application. Here are some benefits and considerations to keep in mind when deciding whether to invest in timber doors or not. 
Advantages of Timber Doors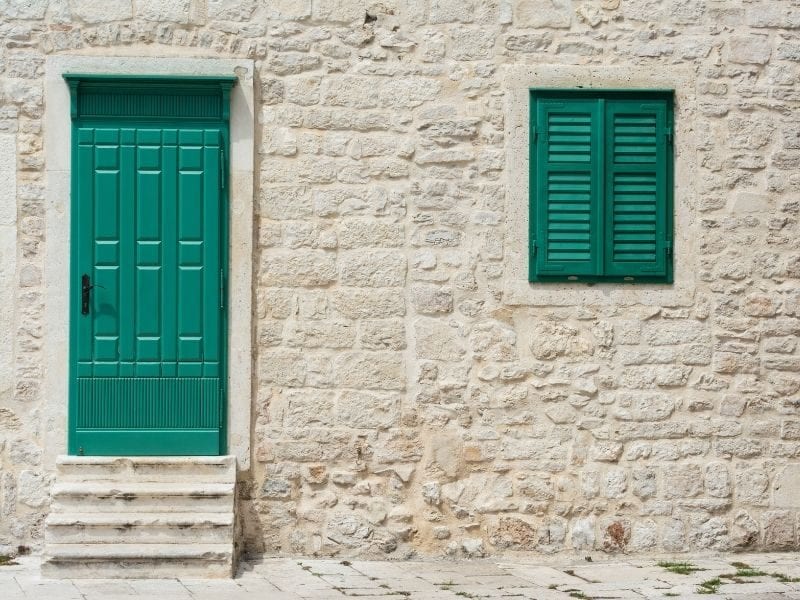 When you think of a door the first thing you think of is a wooden door and for good reason. Wooden doors offer strength and security against human and natural elements. As external doors, a solid wooden door keeps out burglars, the cold, and rain. The hardy natural structure of woods like oak and elm are designed to weather the elements, trap in heat, and keep you and your family safe.

Wooden Doors are Insulated and safe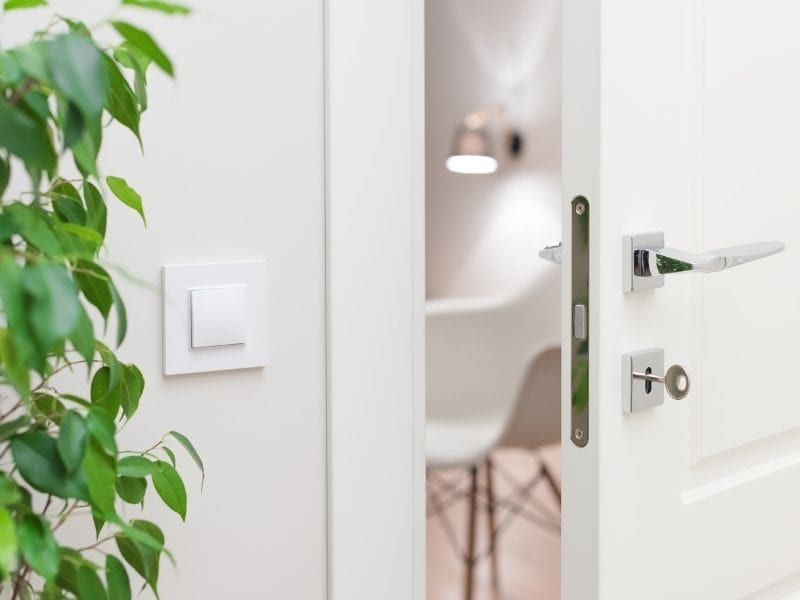 As internal doors, these advantages double. A sturdy wooden door prevents your house from heat and cold moving between rooms and provides noise insulation too. This means a good wooden door can keep your house warm in winter, cool in summer, and peaceful all year round. This saves you money on your energy bills and ensures your home is kinder to the environment.
Wooden Doors are quiet and efficient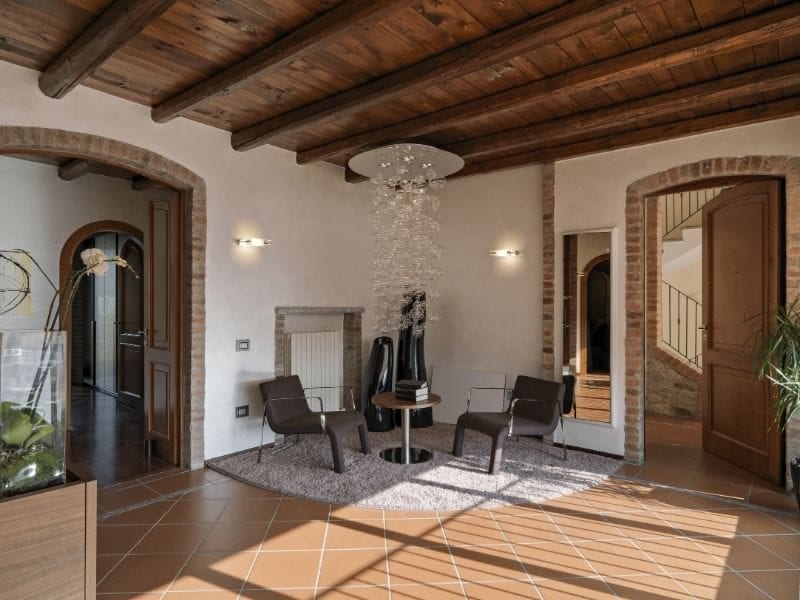 Another benefit of timber doors is that they are built to last. A well-maintained door can last for hundreds of years and in some cases outlast the building they're placed in. All it takes to keep wooden doors from rot is simple maintenance and weatherproofing. If your door is damaged it can be repaired easily. Wood is a malleable material and unlike other doors doesn't need replacing if damaged. 
Wooden Doors are good for your Wallet and the Environment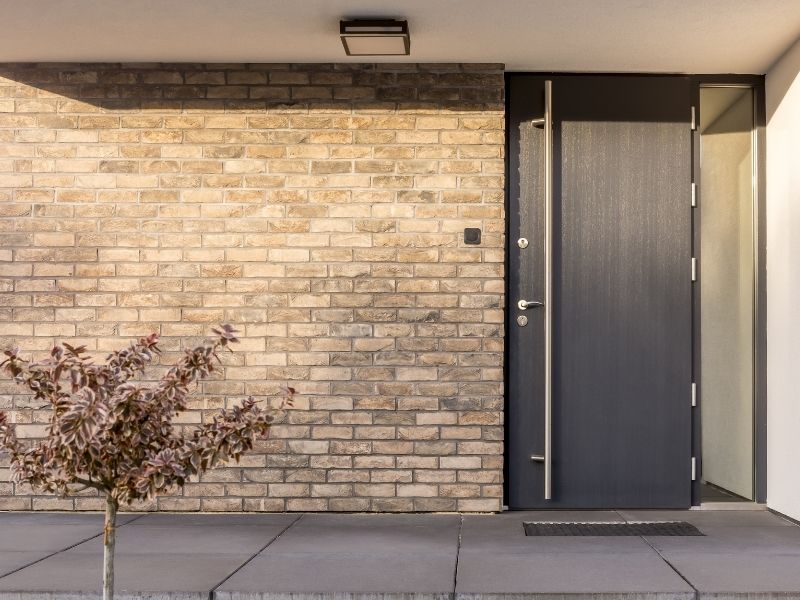 The environment is another consideration for modern homeowners. We are all acutely aware of how important it is to reduce waste and pollution. If you choose to go with wooden doors you are choosing a material that is sustainable and one that promotes forestation. Along with reducing your energy bills, wooden doors really are the best choice for an eco-conscious build. 
Unique to you
Finally, working with wooden doors opens up your home design to a wealth of grains, colours, and paints. There are hundreds of woods to choose from and even more finishes. These add incredible curb appeal and style to your home and can be tailored to your tastes. So whether you want a chic white door to fit into a minimalist apartment or a rich mahogany door to add grandeur to your country home, your first thought should always be timber.  
The only downside of Wooden Doors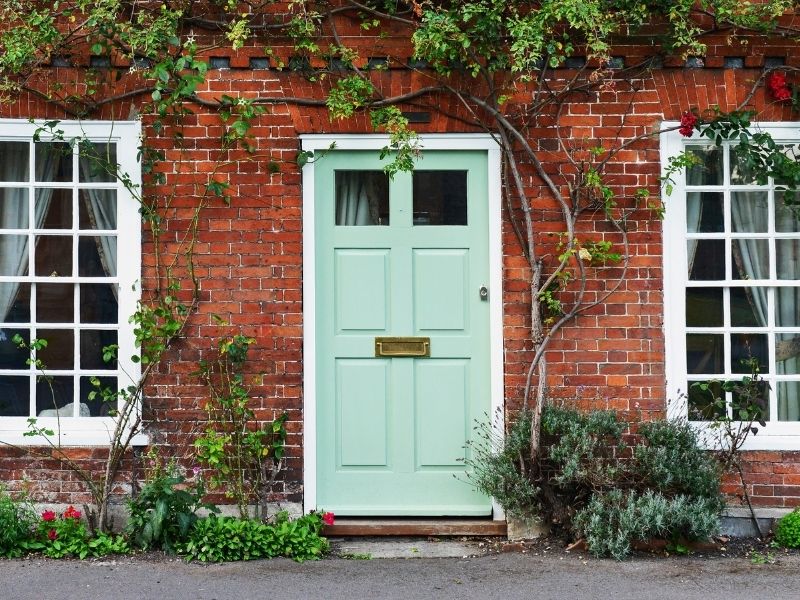 Now, we'd be doing you a disservice if we didn't weigh up the good with the bad. For all the benefits you get wood can be more expensive than other materials. These doors rely on a resource that takes years to grow. Once chopped down, professional turners and fitters are needed to create and install these doors. As a result, buying a wooden door is more of an investment than cheaper alternatives like PVC or manufactured wood.
Wooden doors are durable, stylish and insulated. For a little extra you can upgrade to a material that will stand the test of time with minimal effort and maintenance.  
At JTD Building Supplies we stock a wide selection of doors. Our dedicated team of construction experts can help professional builders and DIYers alike with products of various quantities, wood grains, and sundry materials. We complete orders quickly and efficiently to ensure your project stays on track. Contact us now to find out more and we'll have you building your latest project in no time.