Stone and slate are two of the best materials to work with. Stone and slate gives your home a sophisticated and elegant look, improving your patio, kitchen, garden or any other areas you may need paving. These materials can be a costly outlay at the front end but never go out of style. Here's why we think you should invest in stone and slate. 
Benefits of Slate and Stone
Stone
This naturally beautiful material is perfect for any home and never goes out style. The rich texture of stone opens up a space and creates a sense of volume. Outside, stone tiles can connect your home to your garden. A stone path to the shed or a stone slab for entertaining guests around a fire pit are just a few of the ways you could use this incredible natural material.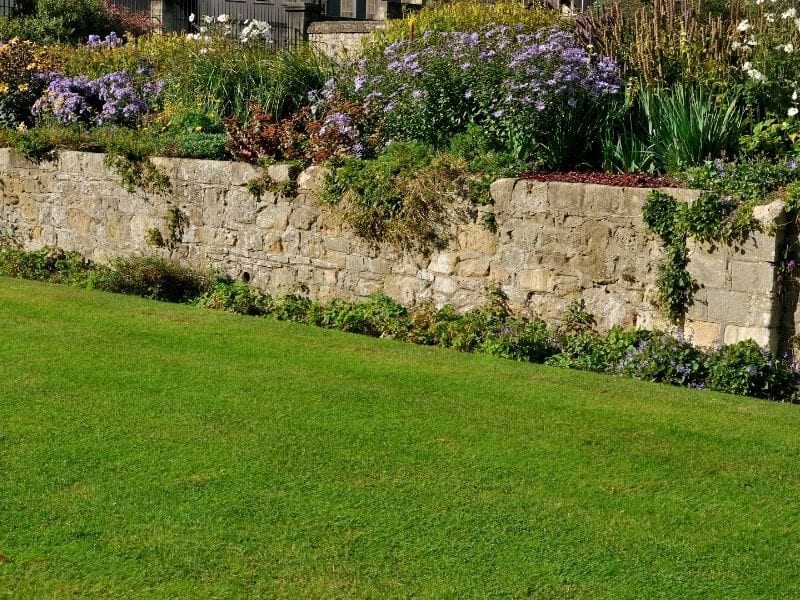 There are also plenty of types of stone to choose from. A rugged sandstone will bring new life to a garden while polished granite is at home in the kitchen. From marble tiles to granite, sandstone and limestone, the sheer variety of stone gives you plenty to work with. Every stone is unique so when you do choose a stone you can rest assured that no one in the world will have a pattern or colour like yours.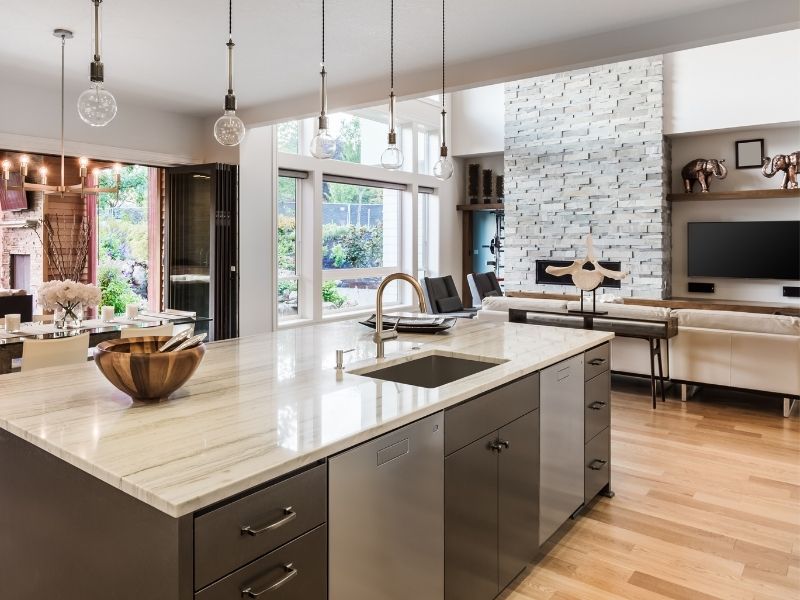 It's not just aesthetic appeal either. Stone has a lot of practical advantages too.
Hardy and durable

Easy to clean

Stain-resistant

Easy to maintain

Fits rustic and modern homes

Hygienic flooring that doesn't trap skin, dust or hair

Good heat conductor makes it perfect for keeping cool in summer and warm in winter

Pairs well with underfloor heating
As you can see natural stone has a lot of benefits for you and your home. It's easy on the eye, easy to look after and incredibly strong. It may cost more than other materials at the front end but once installed adds incredible value.
Slate
Slate is the more refined cousin of natural stone. Combining stone durability and beauty with the functionality of a regular tile, this building materials offers the best of both worlds. From a design perspective, slate adds timeless style to gardens, kitchens, patios, roofs, and splashbacks. 
This material can be more expensive than alternative materials but it is still well worth the investment. Use it sparingly in the right places and you'll benefit from a tile that is tough and looks great. This material is resistant to scratches, cracks, chips, stains, and dust when properly maintained and will last for decades. Furthermore, if used with good-quality sealants, this material becomes water-resistant allowing you to bring that beautiful slate refinement to bathrooms and kitchens. Slate's strength also makes it ideal for areas with heavy foot traffic such as paths and patios.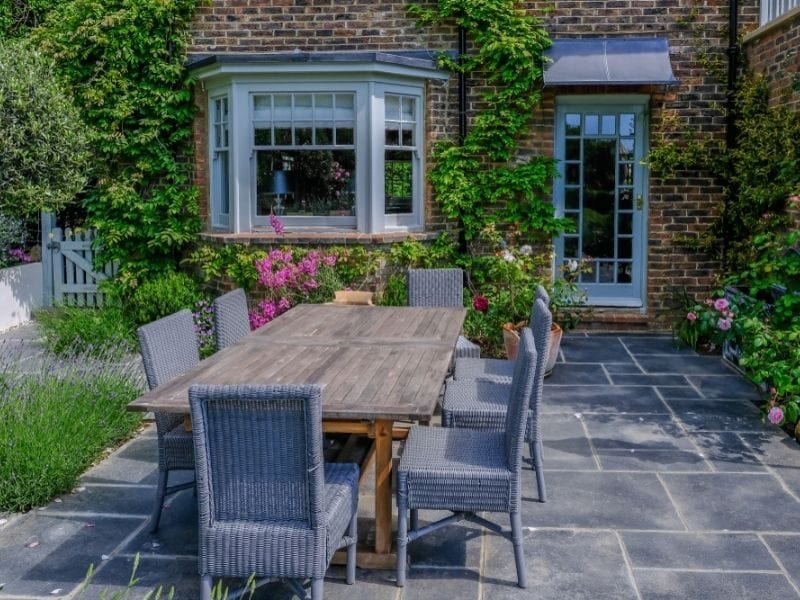 Slate is a stunning building material that will make your home more enjoyable and maintenance easier. Here are some of the key benefits of working with slate.
Hardy and durable

Unique and attractive

Easy to clean

Adds real estate value

Easy to maintain

Fits rustic and modern homes

Hygienic flooring that doesn't trap skin, dust or hair

Great heat conductor makes it perfect for radiators and underfloor heating
Whether you go with the ruggedness of stone or the refinement of slate, you'll find the perfect natural material for your home. Both require a bit more money at the beginning however, when used wisely can be part of any budget or build. Once installed these products improve the home, add real value to house prices, and are easy to maintain. 
At JTD Building Supplies we stock a wide selection of slate and stone. Our team of dedicated construction experts can help professional builders and DIYers alike with all project needs. We complete orders quickly and efficiently to ensure your project stays on track. Contact us now to find out more and we'll have you building your latest project in no time.