Building and landscaping aggregates are a versatile substance used in foundations, construction and garden paving. From creating a seating area in the garden to a hardwearing and cost-effective driveway or path, cheap aggregate is incredibly effective and affordable. At JTD Building Supplies we have years of experience sourcing and distributing building aggregates to homes and businesses.
To understand which aggregate is right for you we've put together this quick guide on building aggregates. This will give you a better understanding of your choices before breaking out the earth-moving equipment.
Building & Landscaping Aggregates
Gravel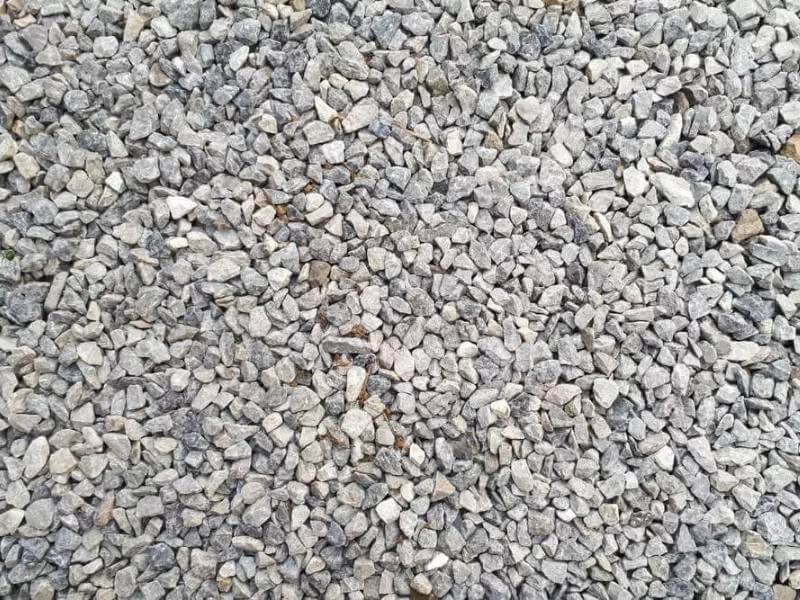 All types of gravel consist of stone fragments and can be used in concrete production, as a material for driveways & paths, or to aerate soils and improve drainage.
It is quick and easy to lay. The myriad of colours and shapes provide an attractive texture and colour, perfect for landscaping, quick-fix paving solutions, and gardens built on a budget. There are all types of gravel to choose from each suited to different needs.
6mm and 10mm are ideal for gardens, footpaths and pipe bedding. 20mm and 40mm are versatile and suitable for garden decoration, as well as driveways and rain drainage. Please note, that if you're using gravel for driveways, you should choose self-binding gravel. Self-binding gravel doesn't move as much as loose gravel, making it a great choice for areas regularly used by vehicles.
Sandstone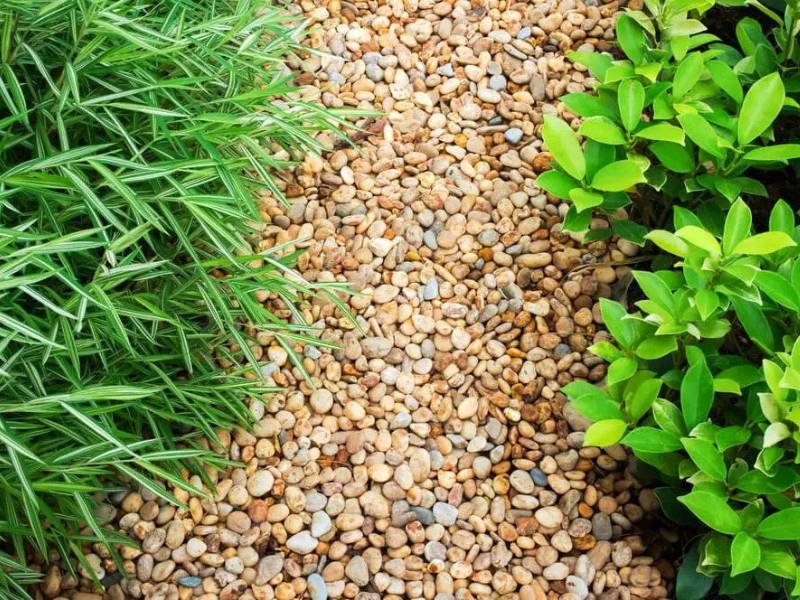 Sandstone is one of the most popular garden paving materials. It is a hardy stone that is usually a fairly cheap aggregate, cheaper than the likes of granite etc. This is due to the fact that it is easier to produce. Sandstone also varies in colour giving you a greater selection of colours to choose from. Blues, greys, tans and reds are just some of the options available so take your time and find a colour that will make your garden stand out.
Sandstone will be available in various sizes too so be sure to choose a size that fits your needs.
Granite
Granite is renowned for its durability and strength. It has long been used in kitchen surfaces but is just as useful as an elegant paving material. Used in uniform-sized flagstones or as aggregate, granite offers the widest selection of colours. From grey to greyish blue, yellow, green, orange, tan, brown, pink, and red granite is a palette with loads of options.
One thing to consider when buying granite is cost. Because of its hardness, it is labour intensive to quarry and cut. This directly affects your pocket and makes it one of the most expensive aggregates around. Because of this, gardeners and builders usually use granite as accents or decorations in combination with cheaper 'filler' aggregates.
Ballast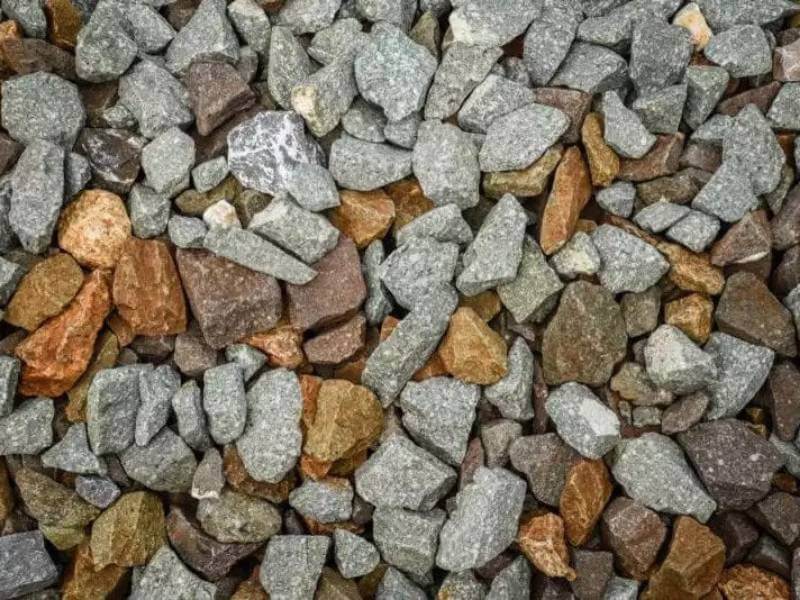 Most aggregates are made to 10mm, 20mm and 40mm. Ballast is different in that it is much courser than other stones. Made of predominantly crushed stone (it can also include elements such as burnt clay) this aggregate is perfect for mixing concrete, filling in gaps in hardcore or forming part of a concrete pathway.
Can I use ballast as a sub base?
Ballast is available in different types for different needs. 0-20mm ballast is perfect for sub-base and concrete foundations. 20mm screened ballast is versatile and can be used on driveways, footpaths, oversite fill as well as sub-bases. Raised ballast is reserved for backfill, driveways and binding hardcore.
Sand
Sand is a natural substance derived from quartz. Versatile and a relatively cheap aggregate, sand can be found in almost all parts of construction including brick manufacturing, landscaping, concrete and water filtration.
Sand is naturally abundant and easy to package for clients. There are various grades of sand with specific uses including soft washed sand for making bricks, concrete sand for cement, sharp sand for block paving and play sand for children's sandboxes.
Type 1 MOT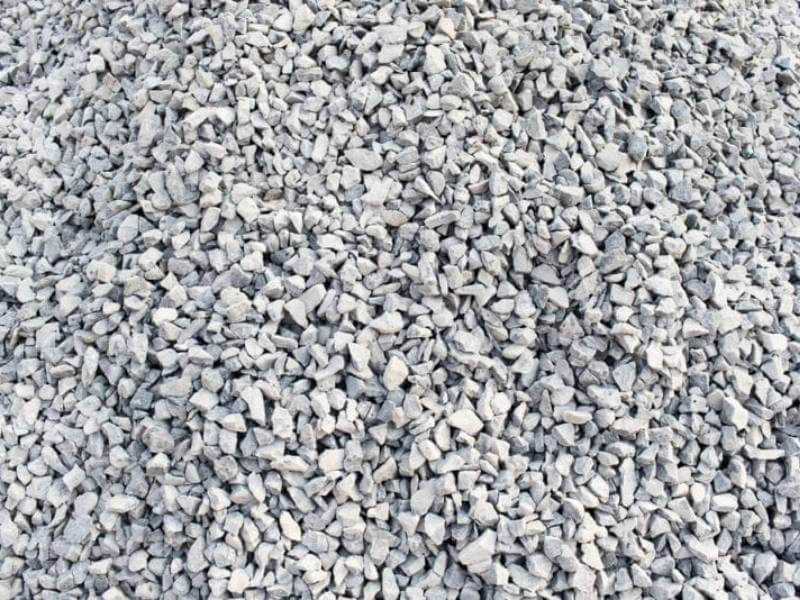 What is type 1 aggregate? Type 1 MOT is a granular aggregate used as a sub-base for trenches, paths, driveways, patios and more. The MOT in its name stands for 'Ministry of Transport' as it is a stone that meets the standards required by the MOT for a compact sub-base. This seal of approval means you can rely on this substance for its strength, composition and ability to support other aggregates.
Type 1 MOT is sourced from all types of stone and may also contain other inert substances. Common types include crushed concrete, granite, granite dust, limestone, gritstone, and crushed hardcore.
Concrete
Crushed concrete is a mostly recycled material making it great for builds with an emphasis on their environmental impact. Gathered from old sites and construction projects, crushed concrete can be used to fill cavities, paths and sub-bases.
Larger sized concrete pieces can also be used as a more sustainable choice of paving stone and aggregate. All stones and aggregates require water and energy to process so it is worth considering crushed concrete to balance out other materials you may have used.
At JTD, we stock a wide range of cheap aggregate that is ideal for projects that include all types of gravel, sandstone and other variants. Contact us today for a competitive quote and we'll help you save time and money with compromising quality.