Gardening is a rewarding job or hobby. Young or old, professional or new to the craft, it's easy to roll up your sleeves, plan your garden design and set to work. Before you get to work though, it's important to make sure you have the right kit for the job. With that in mind, we've put together a list of essential gardening tools for beginners.
1. Gloves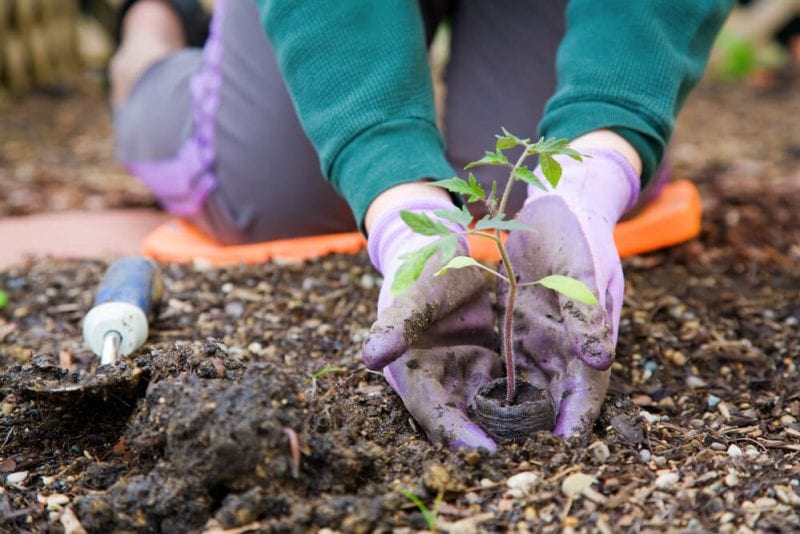 Gardening can be tough but enjoyable work. However, it's not just your tools that go through wear and tear. Your hands are likely to deal with a lot of scratches, bumps, scrapes and anything else the plants in your garden has to throw at you. This is why a good pair of gardening gloves are top of the list. 
When purchasing gloves look for gloves that fit well. Gloves that don't slide or rub means fewer blisters or slips. Also, look for longer gloves to protect the wrist and forearm. Finally, match toughness with dexterity. There's no point getting the thickest gloves available if you're going to be working with seedlings. Find a pair that are suited to the type of work you have in mind. 
Lastly, make sure you store your gloves in a dry place away from the sun or insects. This will preserve them for longer and save you having to go back every few months. 
2. Pruning Shears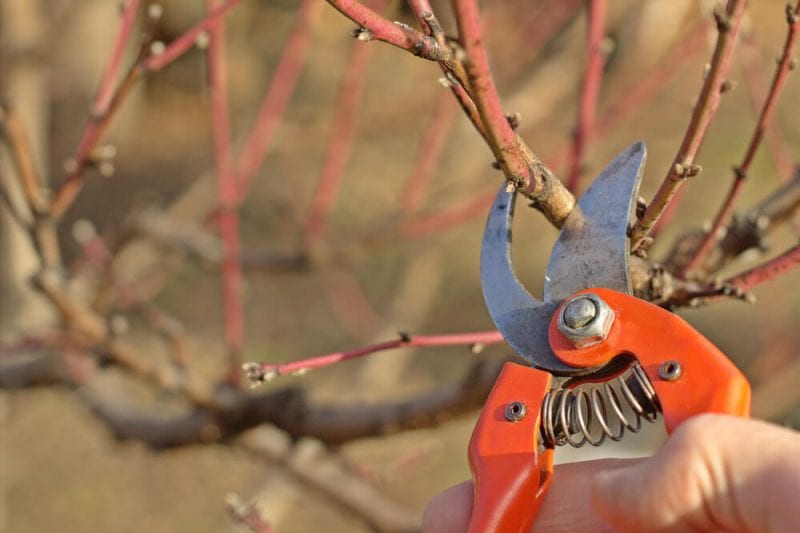 Pruning shears are perfect for keeping plants in check. From maintaining hedgerows to cutting back branches pruning shears come in a wide range of shapes and sizes. Ratcheting pruners can increase cutting pressure and fit in the palm, ideal for close work. Bypass pruners are ideal for live plants while anvil pruners are perfect for getting rid of deadwood. 
Have a look around and find the pruning shears that best fit your needs. 
3. Loppers (Long Handle Shears)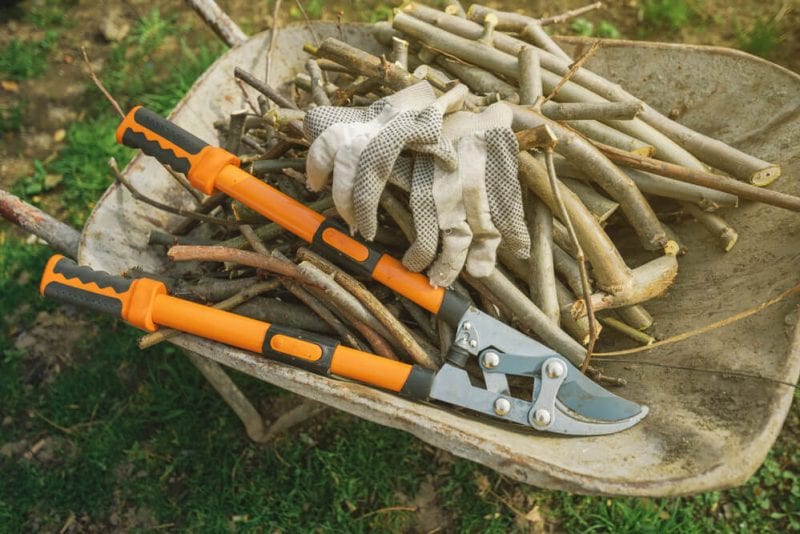 Loppers provide access to those hard to reach places. The long handles have a range of benefits. Besides allowing you to reach, the long handles allow you to lever tough-to-cut branches. Depending on your needs you'll find loppers in various lengths, usually between 16-36 inches. 
An important tip to remember is that a good pair of shears need to be sharpened regularly. Keep on top of your tool maintenance and your loppers will last for years to come. 
4. Spade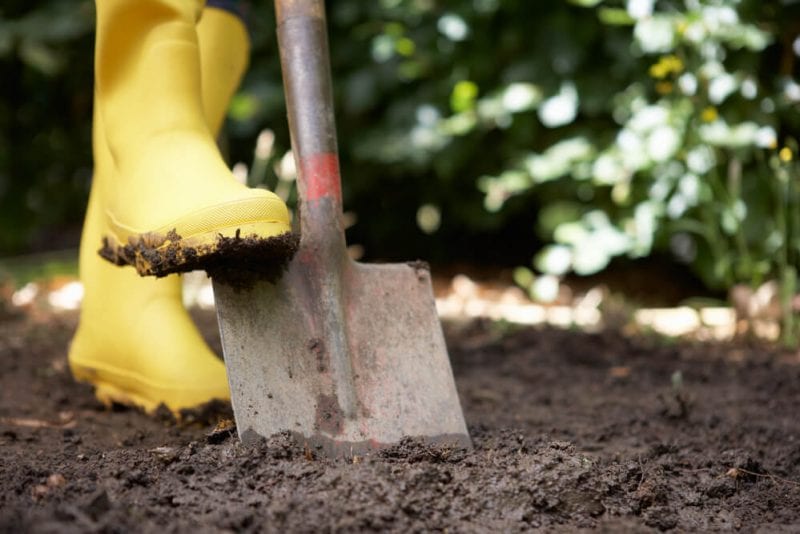 The spade is the jack of all trades. Besides digging holes, the flat shallow blade works great for edging beds, moving soil or chopping pesky roots. Look for a spade that is built to last. A stainless steel spade with a hardwood haft is the bare minimum. Wood such as ash is durable and shock absorbent, perfect for spadework. As with other tools, spades come in various sizes. A longer haft provides more leverage but also more cumbersome. Find the length that works for you. 
Paying a little extra for spade is an investment. This workhorse tool is necessary for almost all jobs so invest in one today and use it for years to come. 
5. Garden Fork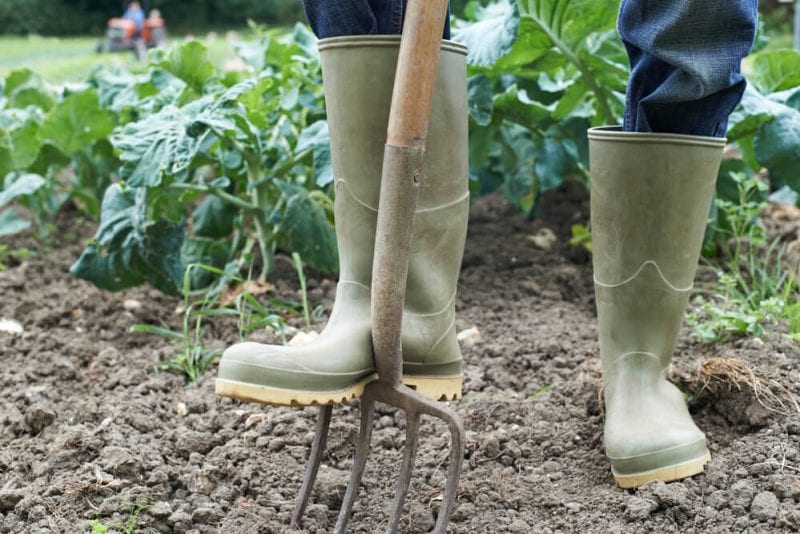 A garden fork is great for beds and any other jobs that require turning the soil. Much like a spade, look for a good quality product that is built to last. You'll also need to look at the type of work you want to do and choose a garden fork. The fork is made of tines. Tines can be straight or curved. A straight fork is great for compacted earth and provides the least resistance while a curved fork is better for scooping mulch. Once you've decided on the curvature look for a fork with square tines. Flat tines are weaker and bend much easier. 
6. Hand Trowel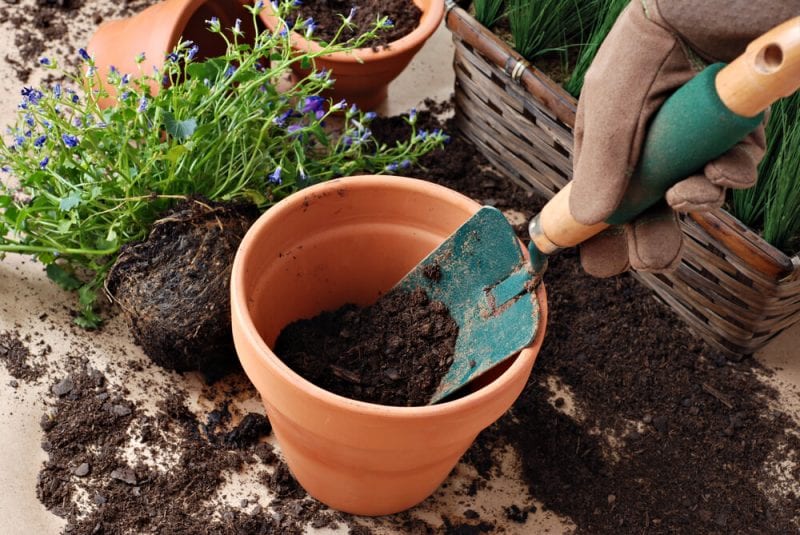 A hand trowel is an essential tool. Perfect for fine work like bedding in herbs or flowers, a hand trowel comes with various shaped blades. Broad blades are great for digging while slimmer blades are ideal for weeding a garden or removing stones. 
As with spades, a stainless steel head is what you should be looking for. It won't rust and is hardy enough to deal with all kinds of work. 
7. Hoe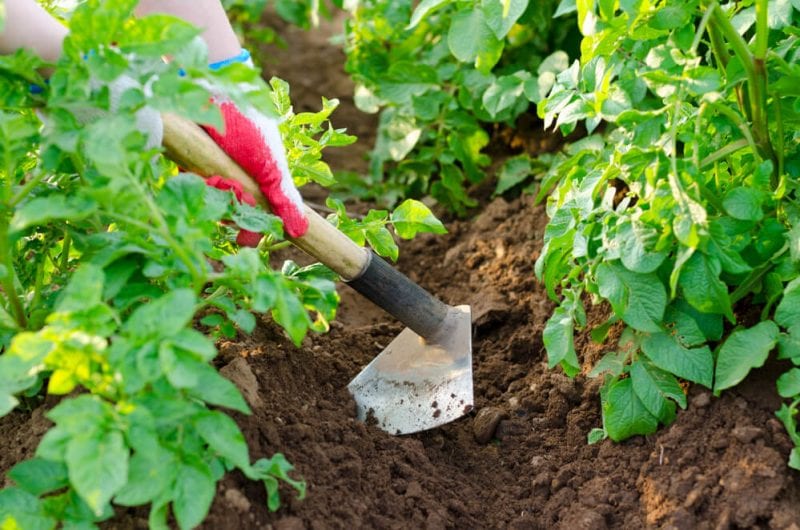 A garden hoe works similarly garden forks turning soil for planting. These are the preferred tool of veggie patch gardeners and are used for planting or weeding. When looking for a hoe, look for one with a long haft to allow maximum reach. As for the blade, a square blade moves more earth but is more cumbersome. Square and flat blades are used for veggie rows while sharper points are ideal for weeds and rocks. 
8. Rake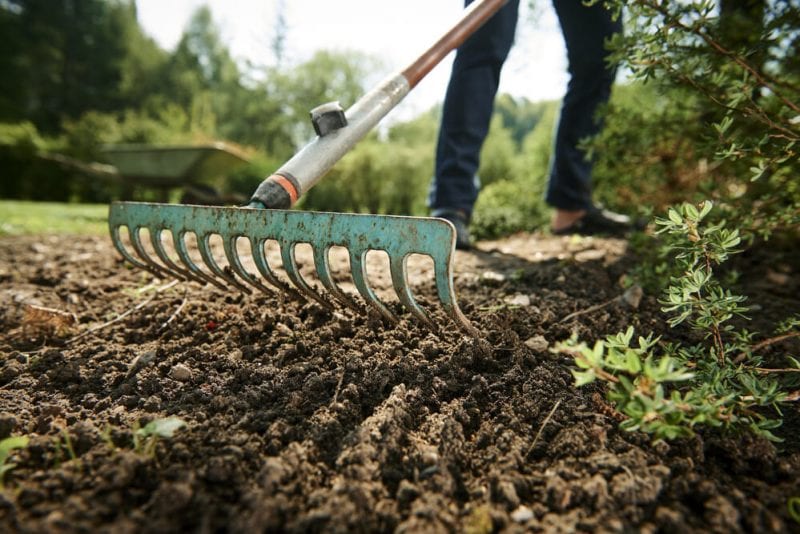 It's not just earthwork but also cleanup that requires thought. Rakes come in a range of materials and can be used depending on the lawn you are working on. A steel rake is tougher and rakes heavier debris but can also potentially rip up delicate grass. A plastic rake, by comparison, is lighter and protects delicate lawns while collection leaves and stems. 
9.Watering Can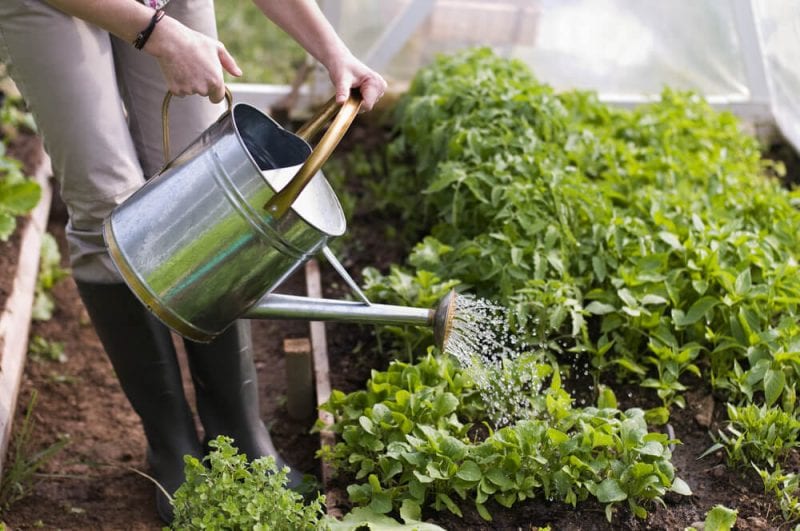 Plants can be delicate even when it comes to watering. While many hoses have adjustable nozzles, not all will so keep a watering can just in case you have some watering to do. A good watering can allows for a gentle even spread that won't damage plants or flowers.
10. Wheelbarrow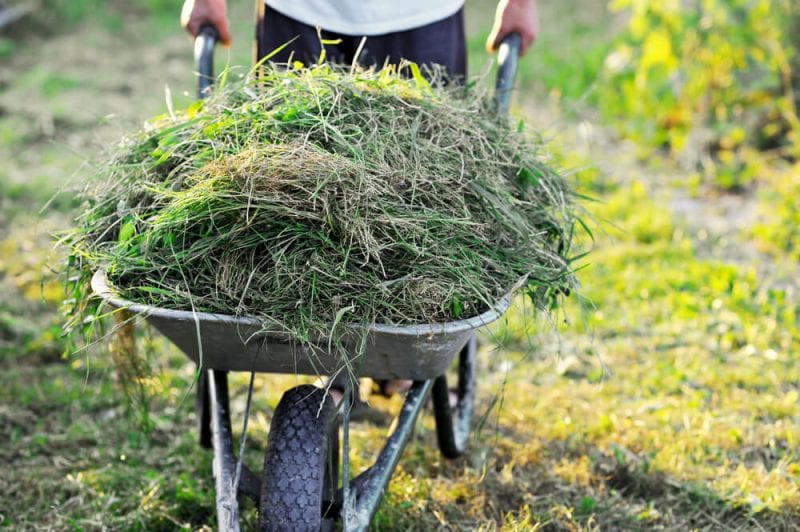 Last but not least is a wheelbarrow. Carting soil, debris or your tools can be backbreaking without it. Wheelbarrows come in a variety of styles to suit your needs. A single wheel, dual handle wheelbarrow is manoeuvrable but can be difficult to use with heavy loads. While a dual-wheel wheelbarrow is more stable but less suited to tight turns and small gardens. Whichever you choose, make sure to go for a metal wheelbarrow. 
Hardwearing materials, when cared for correctly, will save you from having to replace them. Rust is the biggest concern so always store it in a dry place and make sure it is cleaned after use. 
These tools will start you on your gardening journey. Find the types that fit your needs and ensure they are kept in good condition. If you do this you'll have a set of tools that will stick with you come rain or shine. Contact us now to find the perfect tools for your gardening needs.