Face brickwork or facing brick refers to exposed brick walls. These walls can be found inside and outside homes. From their popularity in the early 20th century through to their revival in modern industrial design, this time wall style is a cost-effective and striking wall design that is well worth considering for your project. 
Whether you want your room to pop with a bare feature wall or a sturdy external wall to weather the elements, face brick wall architecture is for you.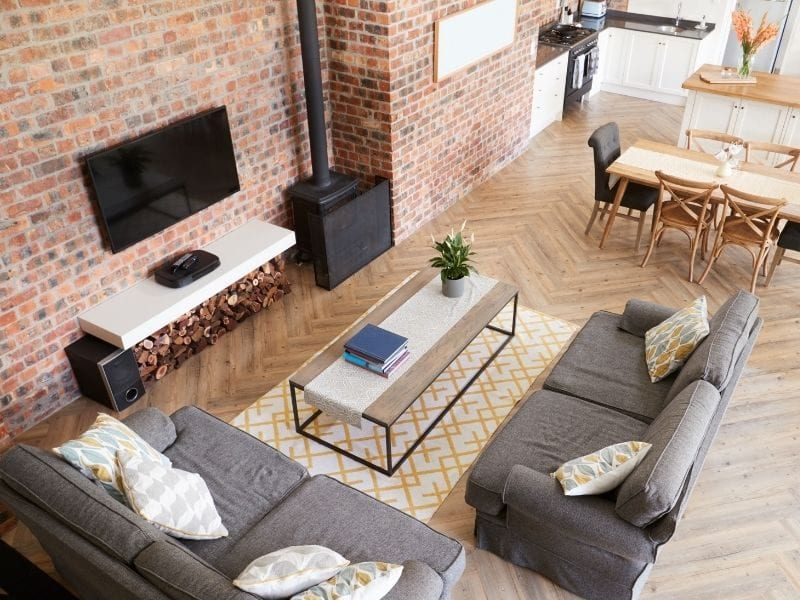 Unique and contemporary, face brickwork is everything modern homeowners look for in a design. Face brick wall architecture adds texture and warmth to a space and creates a unique appearance that is sure to stand out from the rest. Need more convincing? Here are some of the ways face brickwork may be the perfect solution to your project. 
Advantages of Face Brickwork:
1. Saves you time and money
Facing brickwork requires no extra paint or finishing. This has two effects. Firstly, you save money on expensive paints and finishes and secondly, you save on time. Add to this the long life cycle and robust build quality of facing brickwork and you've found yourself a cost-effective solution. Save a fortune on painting that boundary wall, or avoid the backache of trying to reach the top of that double vaulted room with a roller. Choose facing brick wall architecture for convenience, cost, and peace of mind. 
2. Durability
Clay bricks are fired at incredible temperatures to create solid structures that can weather whatever nature has to throw at them. Plaster and paint can chip and fade requiring more maintenance and more money. Facing brickwork takes the elements in its stride and will maintain its appearance for decades. Clay bricks are also resistant to fire adding an extra layer of safety to your build.
3. Eco-friendly
Clay bricks are inert and don't contain any harmful chemicals or compounds. Some finishes and paints when damaged can chip and run, leeching into the soil and damaging their surrounding ecosystem. Choosing brick wall architecture is a surefire way to respect the natural environment around you and protect it. 
4. Versatile
As we said earlier, face brickwork is a look that works anywhere. It looks great as an external wall finish and can be chosen to compliment your roof tiles, window frames, and doors. You can even add patterned frames around doors and windows with different coloured bricks. When used internally, it can ground the building and highlight its authenticity. Exposed beams, brickwork, and other 'naked' building features are now sought after so why not design your build to fit this popular style.
We would be remiss not to mention any cons. While face brickwork has a lot of positives it's worth remembering that laying bricks is a difficult task that requires experience. If you choose face brickwork be sure to hire a contractor or builder that has experience laying face brick and include these labour costs in your final costings.
At JTD Building Supplies we stock a wide selection of building and architecture supplies. From our leading general building supplies to timber, roofing, and specialist equipment we provide our customers with the very best. We are one of the UK's most trusted builders merchants and work tirelessly to keep up our track record of stellar customer service. 
Our team of construction experts can help professional builders and DIYers alike with all project needs. We complete orders quickly and efficiently to ensure your project stays on track. Contact us now to find out more and we'll have you building your latest project in no time.