Plaster has been used by people since the days of the ancient Egyptians. This finish is also incredibly malleable allowing you to make your walls smooth, textured, colourful, or neutral and is renowned for its durability.
Modern plaster, much like trends in homes swings in roundabouts and we're seeing a big shift towards this material becoming a hugely successful design choice for homeowners, developers, and architects. 
What is plaster?
Plaster is a wall coating usually made from powdered calcium. Gypsum and limestone are two common sources. These stones are mined, baked and then ground into a powder before additives such as binders, sand, and marble is added to the powder to give it particular properties such faster drying times, interesting textures or specific colours. On the building site, this powder is mixed with water and applied to walls to dry. 
To get an even spread and maintain the beauty and elegance of the material it's important to trust your plastering with a professional. Licensed plasterers can ensure plaster is applied correctly, doesn't chip or crack, and lasts a lifetime.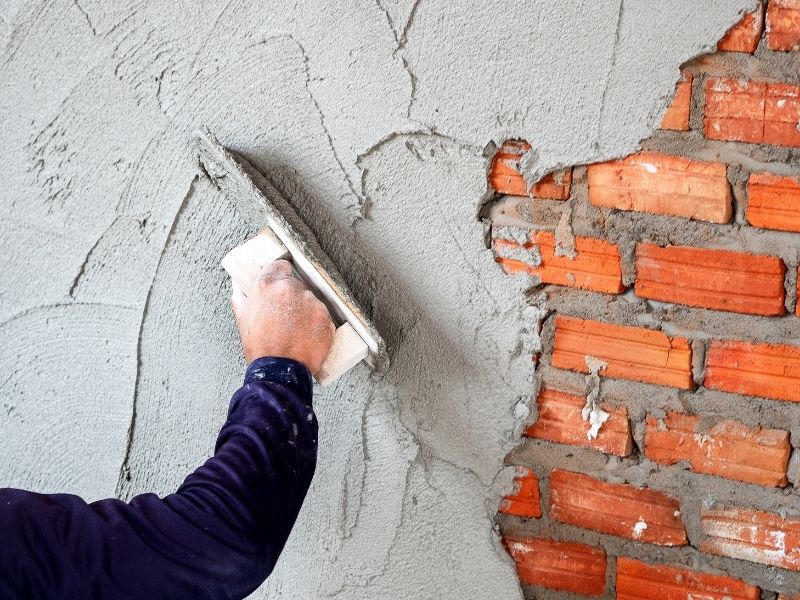 What are the benefits of plaster?
Plaster is incredibly durable and can be used on interior and exterior walls. This wall coating is also more eco-friendly than a lot of paints as it doesn't contain any volatile organic compounds (VOCs). This natural wall coating also doesn't allow mould to grow and is easy to look after with everyday cleaning equipment. 
Plaster is also applied by hand and thus can be stylised to match your room or aesthetic. Whether you want textured sweeping walls, smooth stylish finishes, or the unique style of an artisan's style, a plastered wall can connect your walls to your aesthetic, mood, and design in a way paint or wallpaper just can't. 
Choosing this material is an investment offering a durable, timeless wall finish usually lasts longer than paint or wallpaper. It dries and hardens becoming an almost-impenetrable stone coating on your internal and external walls. This material also allows you to add little accents to your home be it in-built storage, secret little hiding places, or whatever else you can dream up.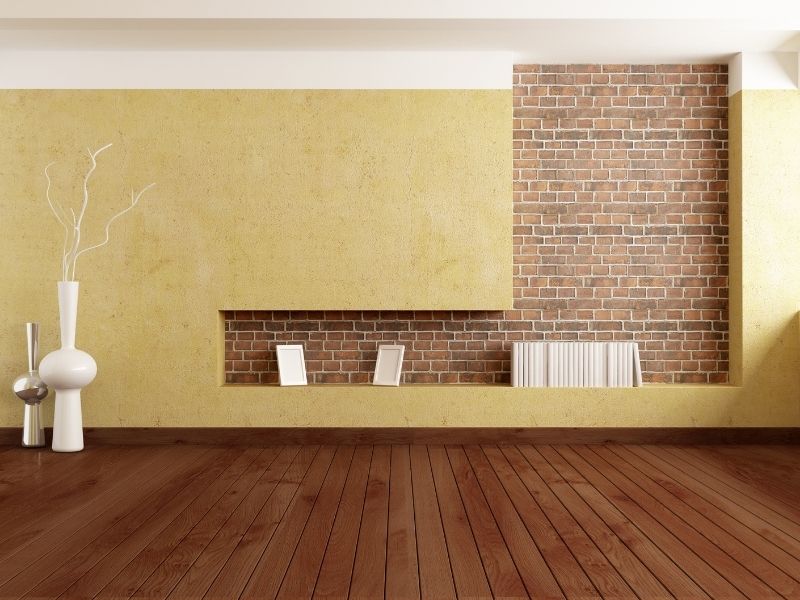 What are the cons of plaster?
For all of this durability and luxuriousness, you will end up spending more time and money. This wall coating takes longer than paint to dry and requires multiple coats. With each coat requiring several hours to dry it can take days and weeks to apply to your home. This is where the majority of the price point goes making plaster a pricier alternative to paints and wallpapers. 
However, If you're looking for a truly timeless wall coating that adds richness, vibrancy, and texture to your home there really is no substitute.
Gypsum Plaster
Gypsum is a versatile quick-setting material that usually requires fewer coats than lime-based plasters. Because of its quick setting nature, it's important to apply this coating quickly and evenly after mixing or you may develop cold joints. Gypsum can also be tinted to match lots of different colour schemes and leaves a rich, matte finish on walls.  
Slaked Lime Plaster
Lime plaster is one you'll be most familiar with. This plaster is made up of baked limestone mixed with water to create a putty that can be applied to walls. Slaked Lime dries a lot slower than gypsum alternatives allowing you to apply the mixture over a longer period. Slaked Lime is naturally white but additives and pigments can be added to change the colour and add additional benefits such as waterproofing.
Slaked lime can also be polished to resemble stone, marble or travertine.
Venetian Plaster
Venetian plaster is lime plaster with the addition of marble dust. The marble dust adds depth and sheen giving it a rich vibrancy. Venetian plaster is also available in various colours and usually used sparingly as a feature wall finish or accent.
Clay Plaster
Clay comes in earthy colours and are composed of clay, sand and pigments. Several layers need to be added but once dried, it adds texture to your home and provides incredible humidity regulation. You should avoid using it rooms such as bathrooms or kitchens as the high humidity and direct water contact can damage the plaster.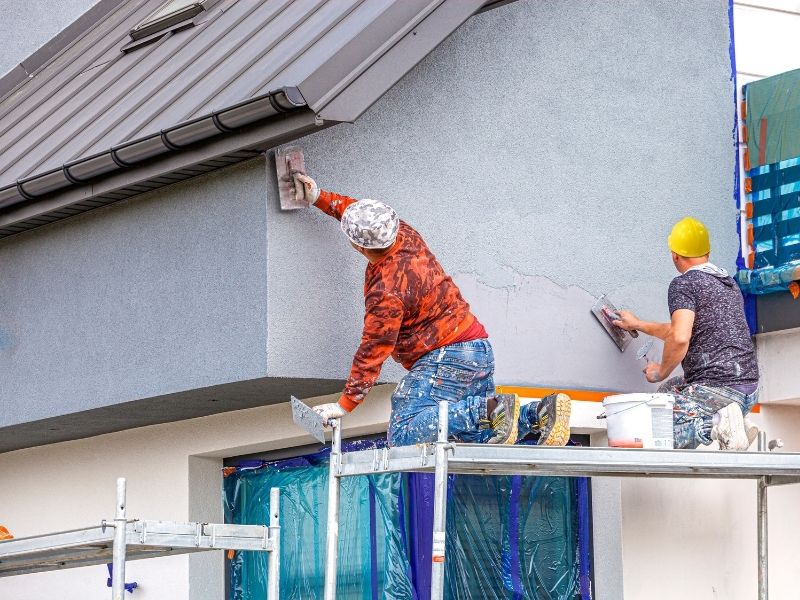 JTD Building Supplies – Leaders in Plaster Supplies and Ancillaries
At JTD Building Supplies we offer tried and trusted products that have been proven to work time and time again. If you need a hand choosing the right product or want to know more about what plaster to use and how to apply it, contact us and one of our team members will help you find the perfect wall finish.