Whether you're digging trenches in the garden, installing new loft insulation, or building a few cabinets, safety in DIY is paramount. We've put together this list of DIY Safety Tips to help you prepare safely for whatever project you have in mind. 
Top DIY Safety Tips
1. Workboots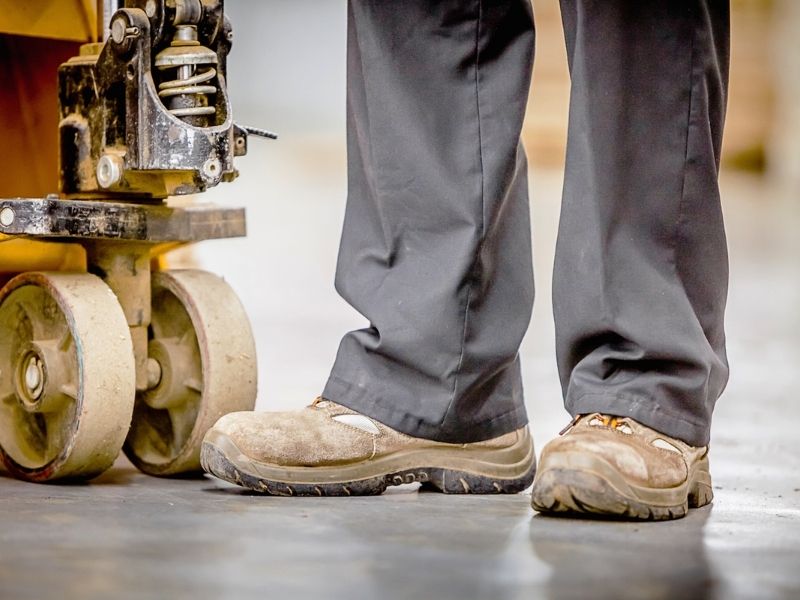 Firstly, you'll need good safety gear. Workboots are a must. A good pair of workboots will have deep ridges for grip and a reinforced toe cap to protect your feet. The thick sole can also protect your feet from any nails or spikes that you accidentally step on. Falling objects and wayward tools can do some serious damage to your feet so make sure to wear boots at all times when working on a project. 
2. Eyes, ears, and mouth protection
DIY projects often come with lots of dust, noise, and sparks. Protect your eyes with safety goggles and wear a mask if you're working in confined spaces. If you're working with loud power tools it's also advisable to wear ear defenders. Invest in good quality safety products, there no point in skimping on your safety. You should also make sure that all your equipment fits securely for maximum protection. 
3. Gloves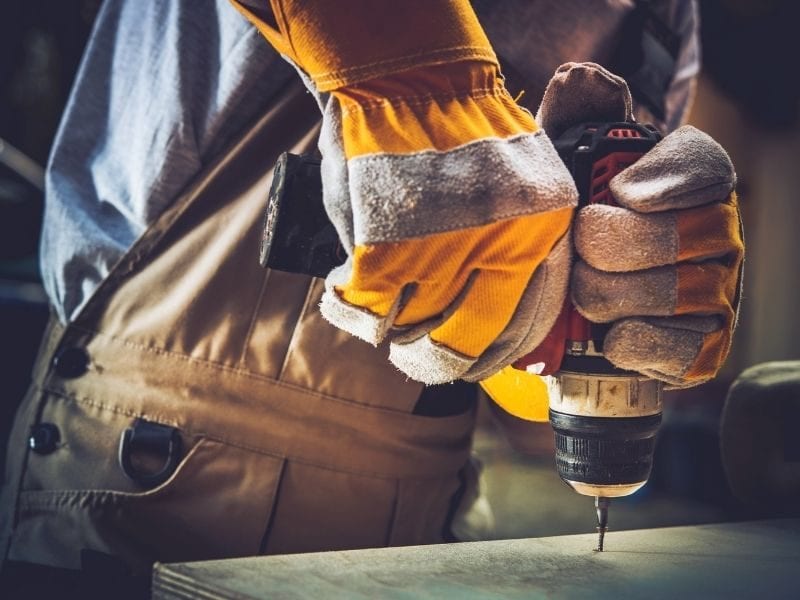 Your hands can take a hammering when working on a DIY project. Harmful chemicals, heavy power tools, and hot metal are just a few of the potential hazards. Now, depending on the job you'll need different types of gloves. Invest in gloves that are right for the project and make sure they fit your hands well. Ill-fitting gloves can fall off or cause you to lose grip potentially leading to injuries. 
4. Ladders
Ladders are great tools that should be used with caution. Working at a height can be very dangerous and you should always be aware of your height and position on the ladder. Always put your ladder on flat, stable surfaces and lock them into place. Never step on the top two rungs of the ladder and avoid using aluminium ladders nears electrical wires. 
5. Turn Off the Electricity and Leave Complicated Jobs to the Experts
If you're working with sockets, lighting and other electrical applications you must switch off the power first. The current running through a home is incredibly dangerous and can kill. Once you've switched off the power make sure to;
Use a voltage meter to double-check there isn't any current left

Never perform electrical work on a metal ladder or near water

Don't use tools in damp or wet conditions

Check to make sure there are no frayed cords or disabled guards before commencing work
6. Plan and Measure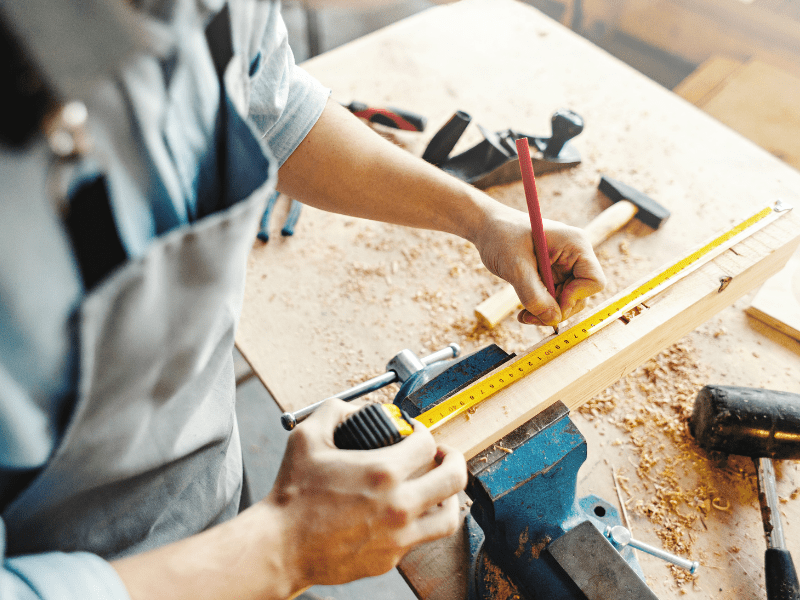 Last but not least, make sure to take in your surroundings, clear the work area and plan out your project. A clean space is a safe space with fewer objects to trip over or misplace. If you're working with paint or other potentially messy products then lay down a protective sheet. This will make clean up much easier.
At JTD Building Supplies we stock a wide selection of building supplies. From our leading general building supplies to timber, roofing and specialist equipment we provide our customers with the very best. We are one of the UK's most trusted builders merchants and work tirelessly to keep up our track record of stellar customer service. 
Our team of construction experts can help professional builders and DIYers alike with all project needs. We complete orders quickly and efficiently to ensure your project stays on track. Contact us now to find out more and we'll have you building your latest project in no time.