Roofs are one of the most important parts of the home and need to be in top condition to battle the elements daily. Understanding roofing terms is one of the best ways to prepare for any roof work you want to be done. Whether you're taking on a DIY project or contracting a roofer; knowing the difference between eaves and fascia, or decking and flashing is the key to success. Here are a few terms that you might need to know for your next roofing project. 
Decking
The decking is the bottom-most layer of your roof. Decking is usually made of OSB or plywood and is nailed directly to the roof beams or 'trusses'. Decking provides the structural framework for other layers such as tiling and ice or water barriers. 
Eaves
The eaves refer to the part of the roof that hangs over the home. Eaves extend past the exterior of the wall to protect from water ingress. In some houses, the eaves extend much further out, almost reaching the ground. For example, large roofed structures designed to deal with heavy snowfall. 
Flashing
Flashing are metal components used to direct water away from intersections. For example flashing is installed where a chimney may meet the roof. Its primary function is to protect the most vulnerable places from water getting in. Flashing is usually made of metal and is commonly found in aluminium, galvanized steel, and copper. Because flashing is used to defend vulnerable areas it can often degrade quicker than other elements and should be inspected more regularly.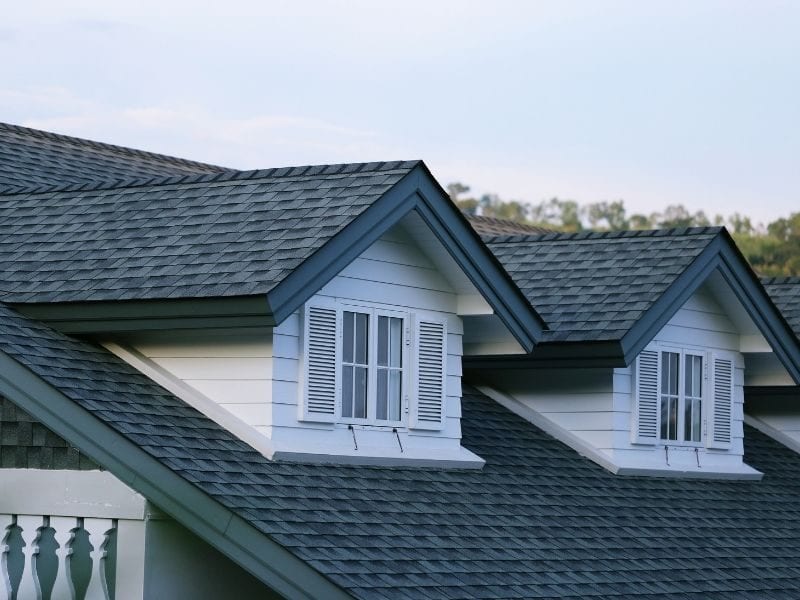 Drip Edge
Drip Edge is a form of flashing installed along eaves. Drip Edge is shaped at a 90-degree angle to direct water runoff into gutters. Drip Edges are also made from metals such as galvanized steel, copper, and aluminium. Much like flashing this metal can be affected by wet weather so it may need replacing sooner than other elements. 
Hip
The hip refers to the high point where the two sides of the roof meet. This apex differs depending on how steep your roof is. Common hipped roof designs include simple hip roofs, pyramid hip roofs, cross hipped roofs, half-hipped roofs, and dutch gable roofs.
Fascia
Fascia are wooden boards used to protect the edges of your eaves and provide a base for adding gutters. These wooden boards are attached vertically to extend the eaves and provide a strong surface area and protection. Also referred to as gutter boards, fascia serve several purposes aiding water runoff and preventing moisture from entering the roof beams.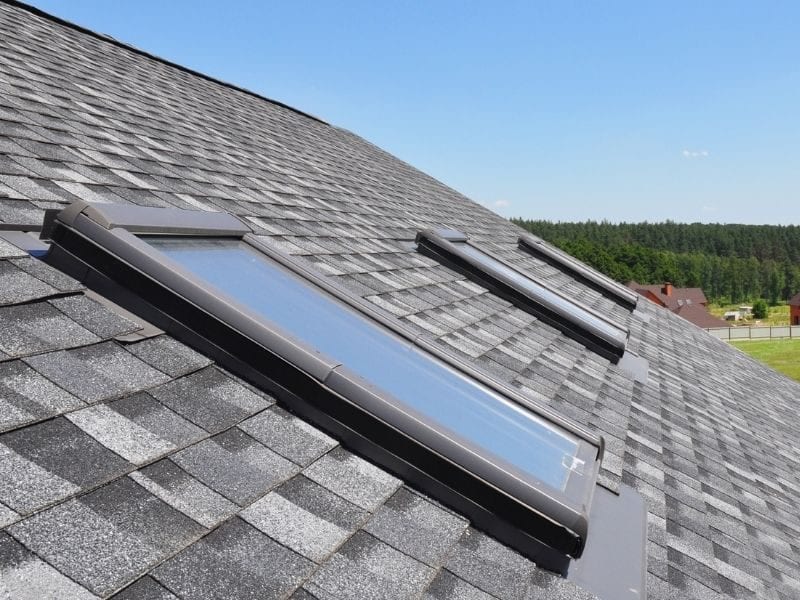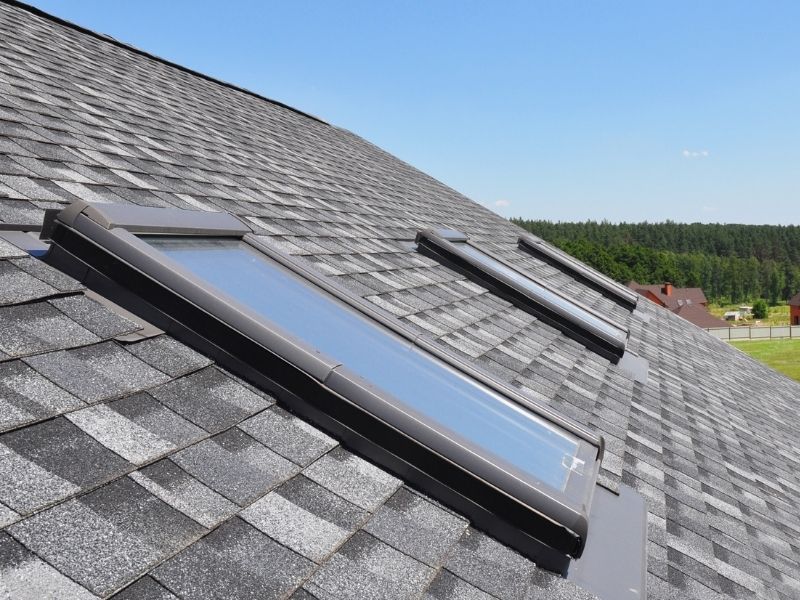 Shingles
Shingles are the part of the roof that you'll be most familiar with. Shingles are the roof tiles and materials that cover the roof. These hardwearing tiles are usually made from slate, asphalt, wood, or metal and are the first barrier against the elements. Since shingles have to protect everything beneath, they are highly durable and last for years. Shingles can also be selected according to your home design with various colours and styles to compliment your house. 
Barriers
Barriers are the protective sheets and membranes applied to your roof deck. These self-adhesive, self-sealing barriers protect your roof from water ingress and ice formation. These barriers are made from materials like plastic and are highly durable sandwiched between other elements. 
Vents and Caps
Ridge vents and caps cover the apex of your roof where the two sides of your roof meet. This peak is covered with a ridge cap to prevent water from getting in any space between the two sides. Ridge vents allow hot, moist air to escape and keep your roof dry.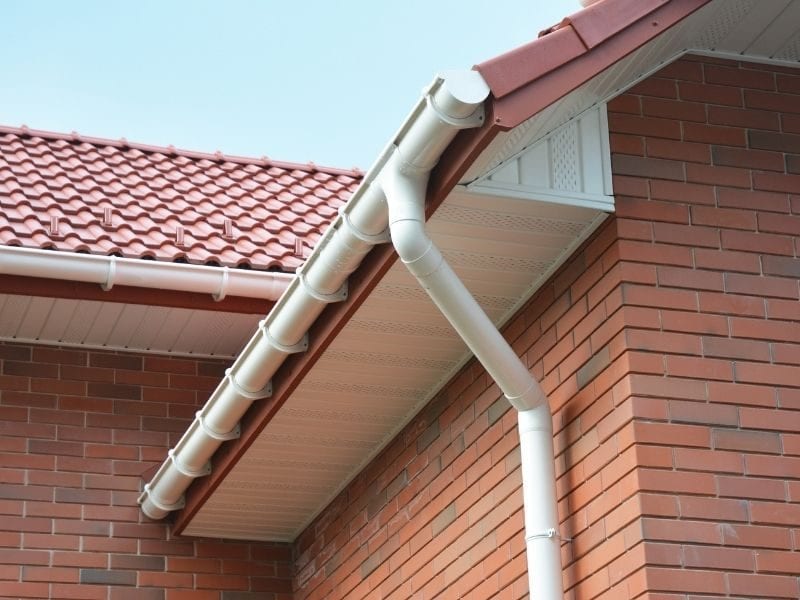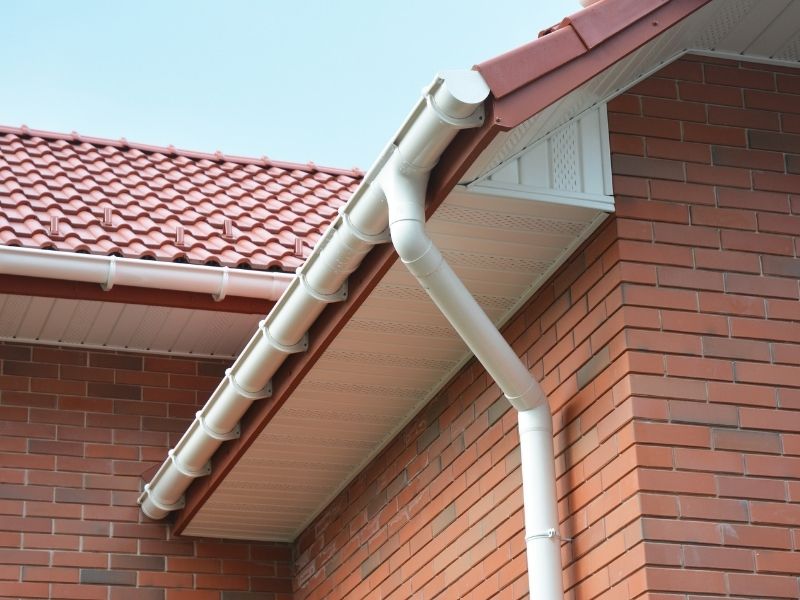 Soffit Vent
Soffit vents are similar to ridge vents to allow air to flow in and out of the roof. Soffit vents are installed on the underside of the eaves adding ventilation to the lower part of the roof. 
At JTD Building Supplies we stock all your roofing requirements. Our dedicated team of construction experts can help professional builders and DIYers alike with products of various quantities. We complete orders quickly and efficiently to ensure your project stays on track. Contact us now to find out more and we'll have you building your latest project in no time.