Whether you want to reduce cold draughts, stop noise travelling from one room to another or simply create separate, cosy living spaces in your house, quality internal doors could be the solution you need. With so many options to choose from, including timber doors and UPVC internal doors, it can be tricky to know where to start. So, here are three internal door ideas to help you find the perfect interior door option for you.
Go Classic with Hardwood Internal Doors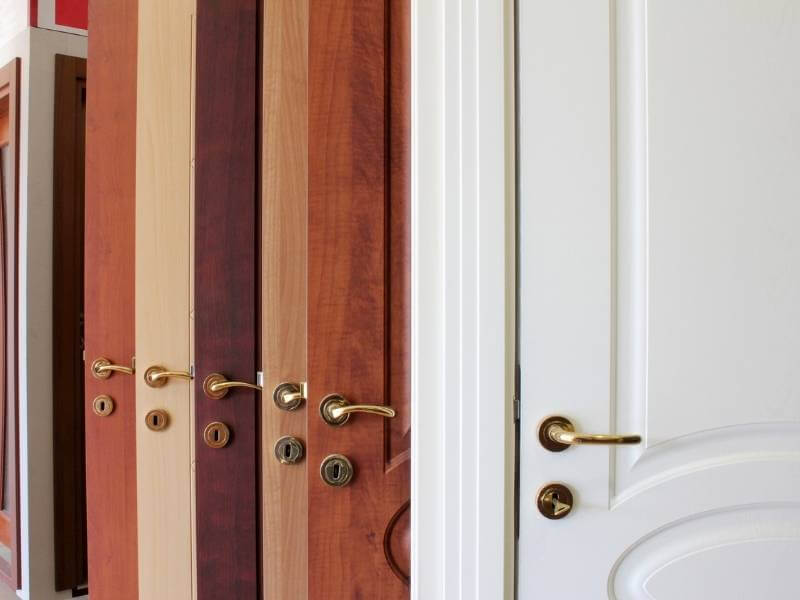 Hardwood doors, for example, solid oak doors, are a classic choice that's stood the test of time. Strong, sturdy and stylish, these doors are practical and look fantastic, a truly winning combination. You can make a feature of the wood by leaving the door unpainted. You could even use varnish, oil or polish to emphasise the stunning grain. This look is perfect for classic country homes and modern townhouses alike.
Oak interior doors offer outstanding insulation, keeping hot or cold air from moving through your home. As a result, you can stay warmer in winter and cooler in summer. This can mean lower energy bills, which are better for the planet and your bank account. Oak internal doors are also highly effective at stopping sound travelling through the home, as well as heat. So, whether you want to relax in front of the TV while the washing machine is on or a little one is trying to sleep while you're socialising downstairs, a quality interior door can help keep quiet times quiet.
Affordable and Stylish Cheap Internal Doors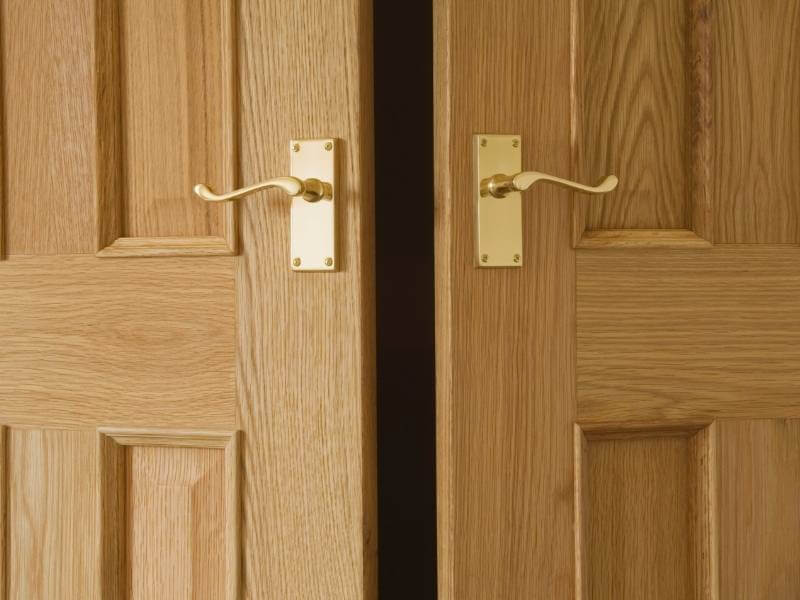 If you've got big design dreams without a big budget to make them happen, there are doors that offer style and substance without a high price tag. One affordable internal door idea is to use a cheaper type of timber. Unlike external doors, your internal doors don't have to withstand the wear and tear of weather or offer maximum security. So opting for a cheaper wood here could be a good way to save some pennies.
Pine internal doors offer a similar look to oak doors but usually at less cost. Just like oak, you can use oil or varnish to bring out the natural grain for a classic finish. They also provide similar sound and heat insulation benefits, even though pine is a less expensive and typically less robust softwood. Another benefit of pine is that if you really want the illusion of an oak door, you could finish the pine with coloured wood paint rather than varnish. This conceals the slight differences in the grain and colour of pine compared to oak. That way your guests will simply see white interior doors that are clearly made from wood and won't be able to tell if they're pine or oak.
Modern Internal Door Ideas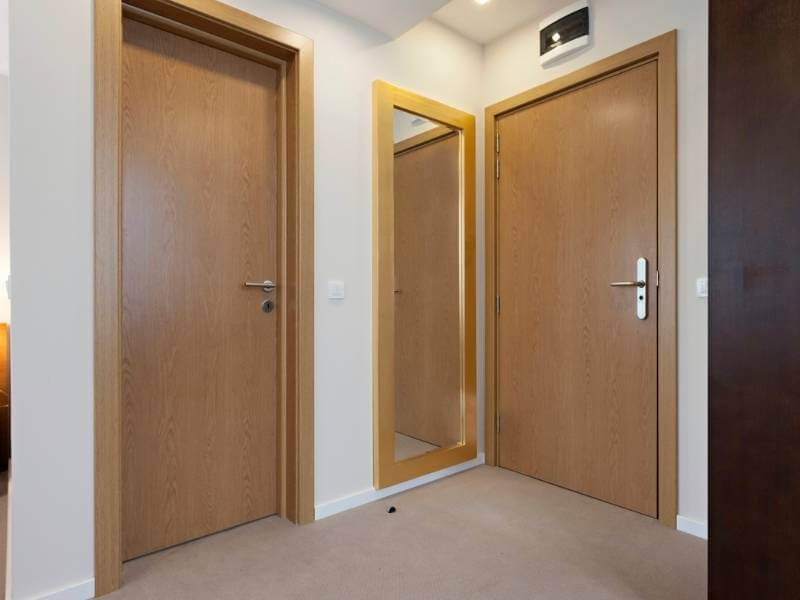 Plywood is incredibly popular at the moment and for good reason – it's affordable and stylish and ideal for interior doors. A plywood door won't offer the same classic look as a pine or oak option. This is because they tend to have a more modern flush finish, meaning they don't have mouldings but are one flat panel instead. This creates a clean look that complements modern homes as well as effortlessly working in more classic properties.
The pared-back finish of plywood doors also makes these doors the perfect blank canvas to style however you prefer. Plywood doors can be styled to suit your home or even one specific room in your home. They can be painted to easily transform from just a practical room divider into a style feature. White interior doors have always been a much-loved choice, complementing any colour scheme or style. However, you could also opt for a bright, bold colour to accent the palette of a room or add a pop of your favourite shade to your home.
iAs timber merchants, we stock a wide selection of quality timber internal doors at JTD Building Supplies. Our dedicated team of experts are ready and waiting to help with everything you need to make your internal door ideas a reality. Contact us now to find out how we can support your project.