Choosing the right product for your building project is the first step to success. Whether you're trying some masonry work, repairing a driveway, or just laying some foundations, selecting the right mix and ratio is a must. To help you get it right the first time, we've put together this handy guide. Below you'll find out all about concrete, cement, mortar, mixing, and even additives that can improve the integrity of your mix.
What is the difference between Cement, Concrete and Mortar?
These products are often confused and seen as the same thing. However, cement, mortar, and concrete are three different materials with their own properties and applications.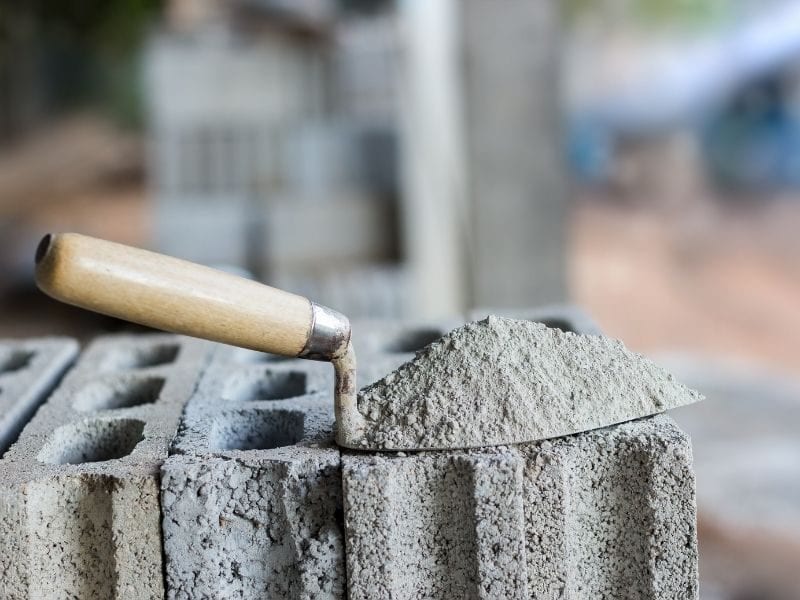 Cement – a fine powder used to bind materials together
Cement is a versatile substance that is used to make mortar, concrete, screeds, and mortar. It also comes in a variety of premixed options including quick-setting, waterproof and others.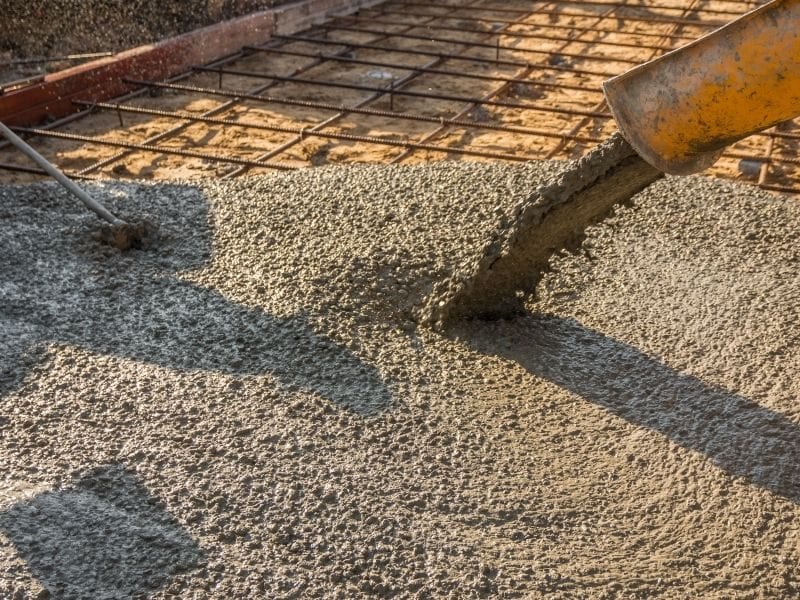 Concrete – A combination of cement, sand, gravel, construction chemicals, and water
Concrete is a binding agent that is used in a wide range of applications. Concrete's strength comes from the addition of minerals and chemicals to create a hard mixture that can withstand tough conditions. Concrete strength varies depending on how it is mixed.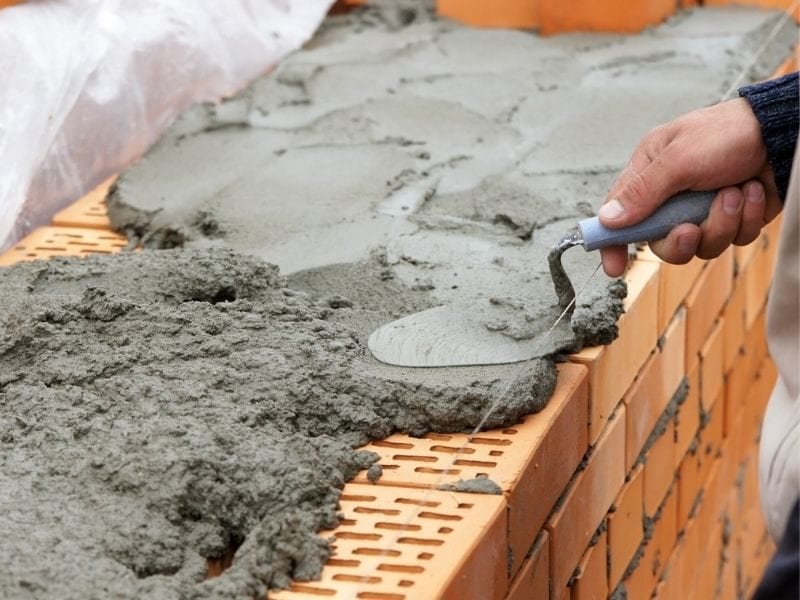 Mortar- A mixture of cement, sand and water
Mortar is used to bind blocks, bricks and stones. It forms the glue in walls and holds the structure in place. It can also be used as a render to coat walls and protect them from the elements.
Types of Cement
With that information in mind, we can look at the different types of cement available to the public. Most types of cement fall into one of three categories, namely;
Portland cement
Masonry cement
Mortar cement
Portland cement is most often found in making concrete. This cement is a fine powder made up of clay, iron, and reinforced limestone and can be used in a wide variety of projects. Whether laying a driveway, repairing a wall or creating foundations for an add-on, you'll find this strong bonding mixture provides strength and durability.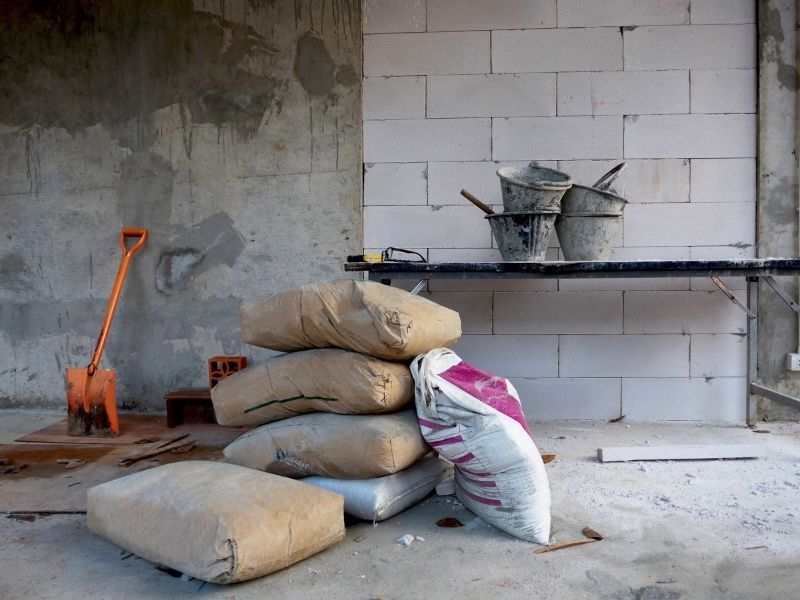 For more fine-tuned work such as binding stone, brick and blockwork, you'll need masonry cement mix. As its name suggests, this binding agent is used in masonry projects and is made up of sand, gravel, and water. Other construction chemicals may be added such as waterproofing or strengthening.
Finally, if you're working with bricks, stones or just want to repair a few damaged walls you'll find mortar cement does the trick. This mixture is a blend of masonry cement, water, and sand. It is smooth and easy to apply and create strong bonds between stones, bricks, and blocks.
Types of Concrete
As stated above, concrete is a mix of cement, water, minerals and chemicals. Luckily, concrete comes in premixed bags so if you're not sure of the ratios there are plenty of options to guide you. If you'd prefer to mix your own then be sure to find a reliable mixture guide and be precise with your measurement.
The three most common types of concrete are high-strength, crack-resistant, and fast-setting.
High-strength concrete is a blend of cement, sand, gravel and additives, that is tough and can withstand an enormous amount of pressure. It is ideal for use in anchors, foundations, and bases. However, the one downside to this concrete is the set time. It can take up 12 hours to set so make sure you lay this concrete on a day when it is least likely to be affected by the weather.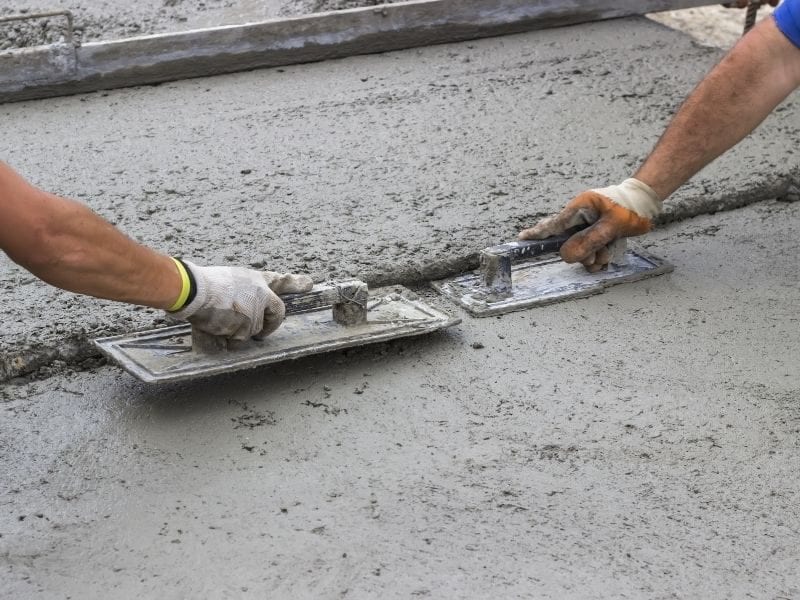 Crack-resistant concrete is a premixed product that is designed to be durable. This concrete is perfect for use on patios, walkways, and other areas that get a lot of foot traffic. The makeup of this mixture reduces the chance of cracking or drying to ensure your back garden looks good for years.
Last, but not least, is fast-setting concrete. This mixture contains fast-setting cement and can be used on projects that require a quick turnaround time. Setting posts or pouring concrete slabs are some of the most popular applications with set times taking anywhere from 20-40 minutes.
Additives
Along with minerals, you can also add other chemical additives to strengthen and give your mix extra durability. With all additives, it's important to read the directions and follow them precisely.
Plasticisers
Plasticisers make it easy to work with your mix. It loosens ups your mixture and makes it stretchier and more malleable.
Cement dyes
If you need a particular colour to match existing cement or just want a particular aesthetic then cement dyes are for you. Added to the dry mix, this additive allows you to match all cement colours.
Accelerators and frost-proofers
If time is of the essence, for example in cold and wet conditions, then these additives speed up the setting process and protect your work from extreme conditions.
Hydrated lime
Lime has been used in construction for centuries. Hydrated lime adds extra cohesiveness and plasticity and is great for work involving rendering or bricklaying.
Mixing and matching
When mixing cement, mortar, or concrete make sure to take precautions and work safely. Here are some key safety tips to remember before getting to work.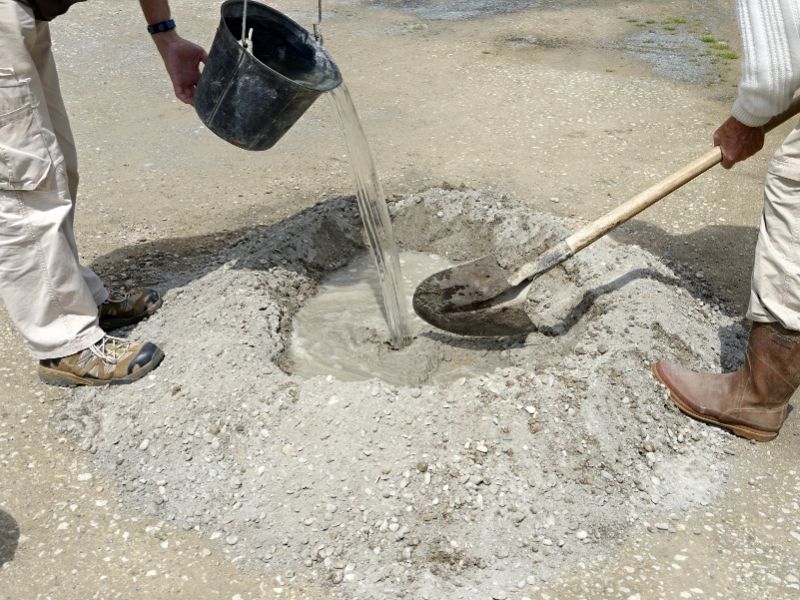 Concrete and cement often contain chemicals which can be caustic. Make sure your skin is covered, as chemicals such as lime can burn or irritate the skin. You should also work with waterproof boots and gloves.
Not to mention, protect your eyes, nose, and mouth. Especially when combining dry ingredients like cement mix. Use a mask and goggles and never work in a poorly ventilated space.
Finally, these products can be dense and heavy. Be careful not to strain your back and always lift using your legs.
At JTD we stock a wide range of leading roof insulation materials perfect for all types of homes. Contact us now to find out how we can help you insulate your home. We complete orders quickly and efficiently to ensure your project stays on track.