When you are looking to update your home, there are a few ways that you can make a big impact with a relatively small amount of work. Replacing your staircase is sometimes essential – such as if it becomes damaged or worn out. However, if you are creating a new-build home or you just want to create a fresh new look for your property, the trend on everyone's mind is for high-quality wooden staircases.
Here, we take a look at the wooden staircase designs that you should look out for in 2022 no matter which aesthetic you prefer.
Wooden Spiral Staircase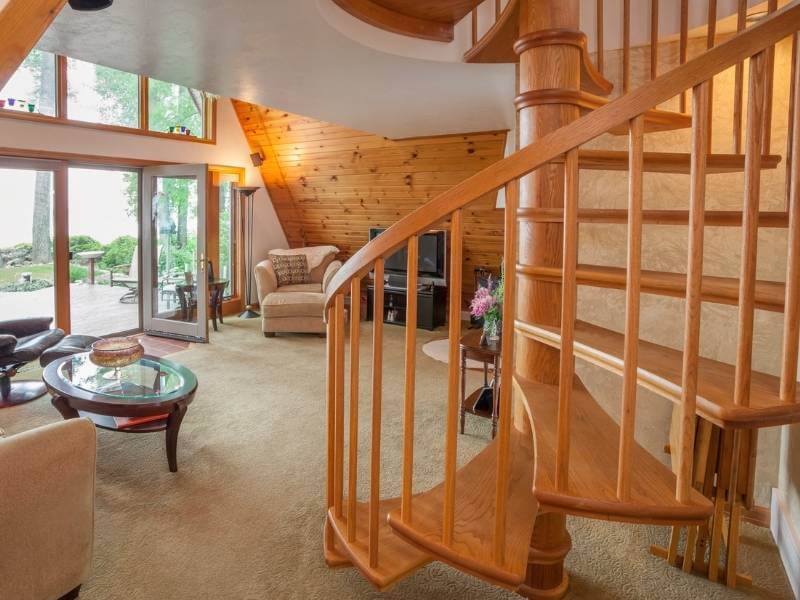 Nothing quite adds impact like a spiral staircase. While not generally suitable for family homes with small children, a wooden spiral staircase can bring a warm yet unusual look to most properties. Because spiral staircases are steep, they take up less space in a property. They can be used to seamlessly connect two floors of a home without performing huge structural work. Spiral staircases are also widely loved for allowing more light to flow through open-plan spaces. They can also sometimes add value to a property in the long run.
Typically costing less to install than a normal staircase might, a wooden spiral staircase can be combined with metal to bring an industrial-chic look to a loft-style space, or keep it entirely wooden for a staircase that combines homey aesthetics with contemporary touches.
Wooden Staircase with glass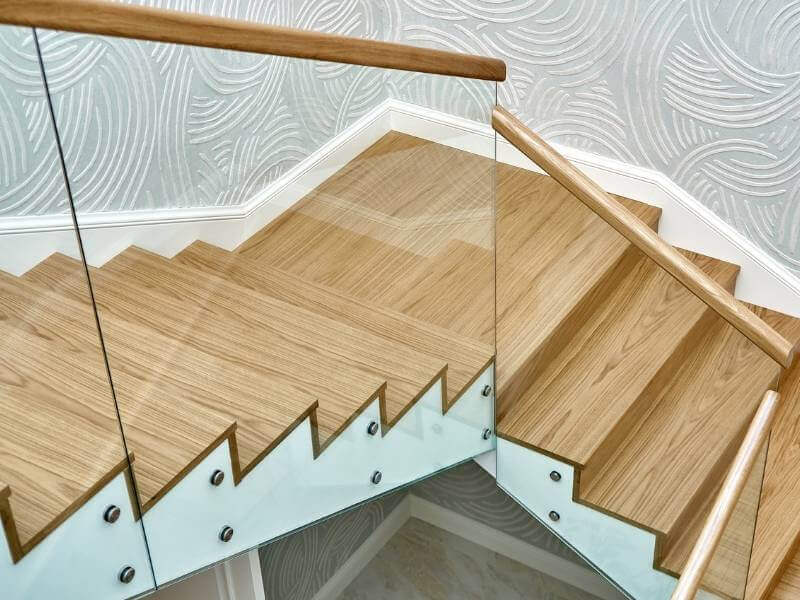 Unsure of whether a staircase made entirely of wood is for you? Minimalist and more modern homes tend to shy away from the heavy, classic wooden staircase styles popular with period buildings. This doesn't mean that you can't choose a wooden staircase all the same. In lighter woods, they can look extremely contemporary. Adding glass panels to the staircase can open up a smaller space so the wooden staircase doesn't overwhelm it. Wooden handrails and balustrades frame large glass panels so you can enjoy a clean look, while still benefiting from the durability of wood. In some cases, glass can even be added to the stairs themselves, for an even more contemporary look. Not just for new homes, this can be a wonderful way to bring an older home into the modern-day, too.
External Wooden Staircase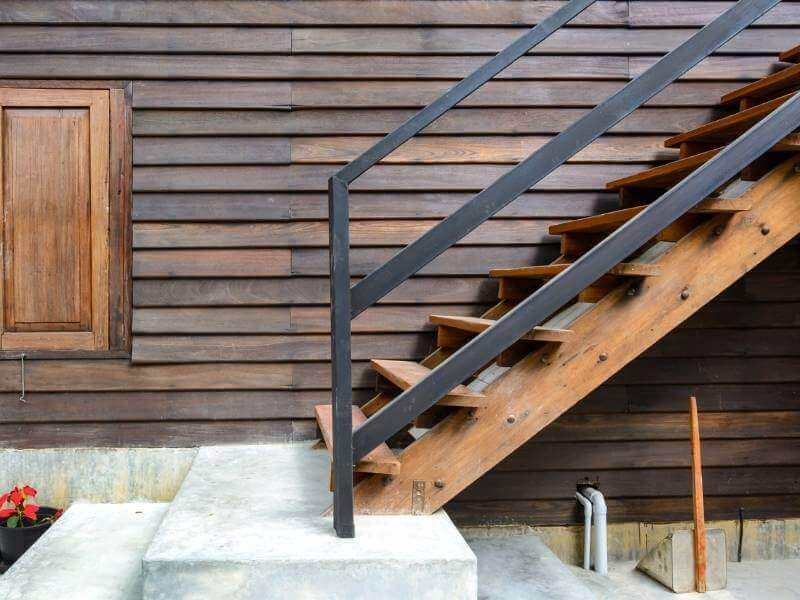 An external wooden staircase can be a highly beneficial addition to any home or even commercial building. Usually constructed with hardwoods, these stairs can look great but also need to be durable. Due to the staircase being exposed to the elements, it is vital that the staircase is resistant to damp, heat, and anything else the year might throw at it.
External wooden staircases can help to improve accessibility to a building. They allow you to create access to a terrace or a specific room. Commonly used for office spaces above garages, or to create a private access point for a lodger, these staircases can be designed in a number of styles, in keeping with your property. Just remember to add a handrail for safety purposes.
Art decoWooden Staircase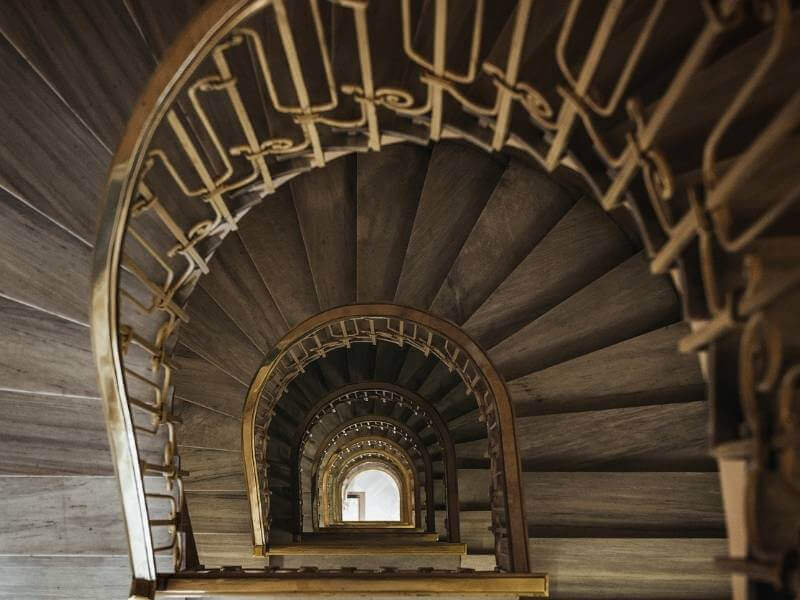 What do you think of when you consider art deco architecture? The style is experiencing a resurgence in 2022. Those who don't want to embrace the white walls, love the unusual and striking shapes that an art deco staircase typically has.
If you are looking for a show-stopper, then this staircase is for you. You can incorporate flourishes of art deco with wooden or iron shapes in the baluster, creating a staircase that is both practical and beautiful.
For those who think that a wooden staircase has to be solid, dark and dull, think again! Art deco wooden staircases make a statement in any style of home.
Creating a beautiful new wooden staircase could make it a real feature in any home. Whether you want a statement-making wooden spiral staircase or a minimalistic wooden staircase with glass, then JTD Building Supplies can help. 
We have everything you need for creating a staircase that you can be proud of, whether internally or externally. Check out our wide variety of products and let us know how we can help you get the supplies you need for the most beautiful wooden staircase design.