Whether you're designing from scratch or refreshing an existing property, window design is a key way to bring style, function and flair to one of the most visible aspects of your home. This blog looks at how to incorporate various types of window design like bay windows into your home, with ideas for traditional and modern houses.
Windows do more than improve kerb appeal
As well as making sure your home looks its very best, new windows are a way to maximise energy efficiency. Double or triple-glazed units have a huge impact on both sound exclusion and heat retention and replacing draughty old windows is one of the best ways to improve your home both inside and out.
Choose the right style of window for your home
The first step to your new window design is to look at the rest of your home. Consider things like the type of stone or brick, the colour of any rendering as well as the general style of the property. It's worth looking at what works in similar properties on your street for ideas too. Many heritage styles have high appeal already, and you may find that you simply need to recreate your existing window in a more energy-efficient way.
Here are some window design ideas to give you some inspiration:
Modern window design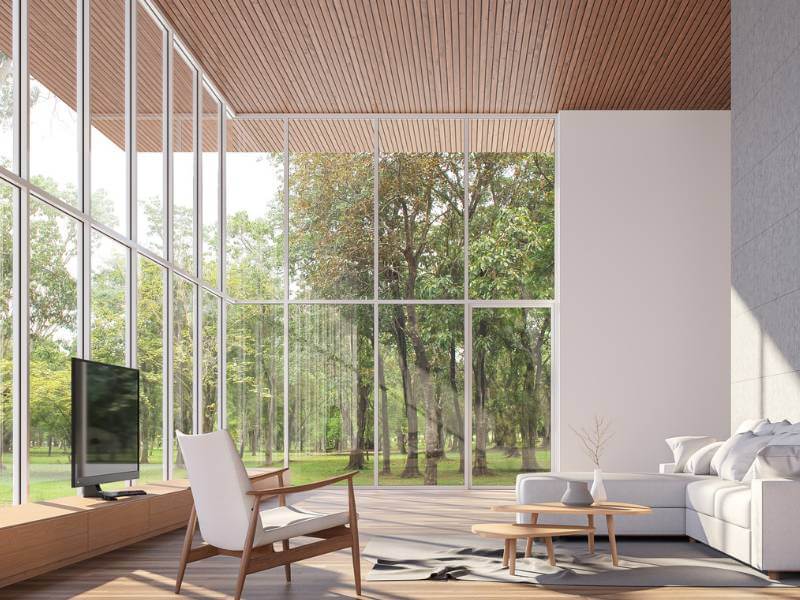 Modern homes often use large expanses of glass to make a feature and maximise the amount of natural light that floods the home. This type of home often uses thin aluminium frames to maintain a sleek appearance and often has a floor-to-ceiling design. Colours will vary from subtle black or grey to more vibrant colours in a creative design.
uPVC windows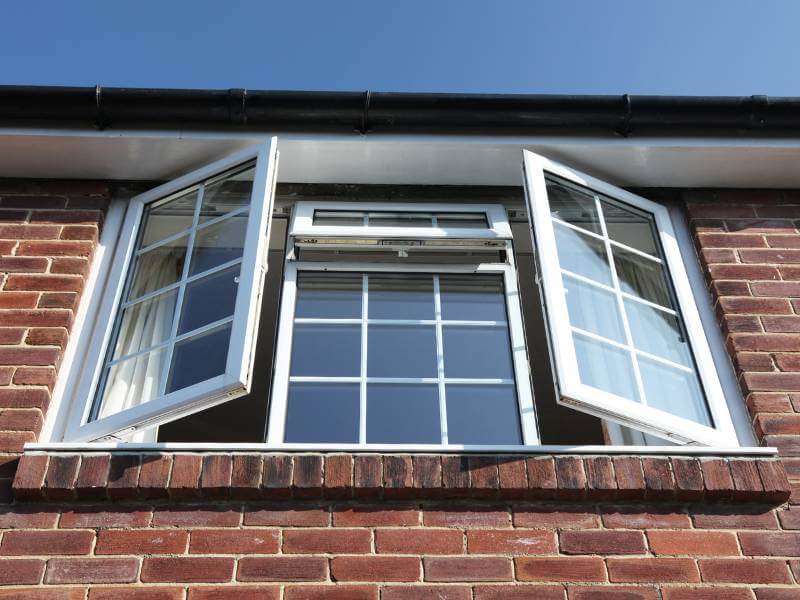 uPVC windows are recovering from the negative reputation they got in the early '80s. Modern uPVC frames will not crack or discolour and have the added benefit of being very secure thanks to multi-point locking systems. This type of frame can be supplied in a range of colours making it a good choice for modern homes. It's also a viable option for more traditional-style properties where a classic wooden frame is a little out of budget.
Traditional windows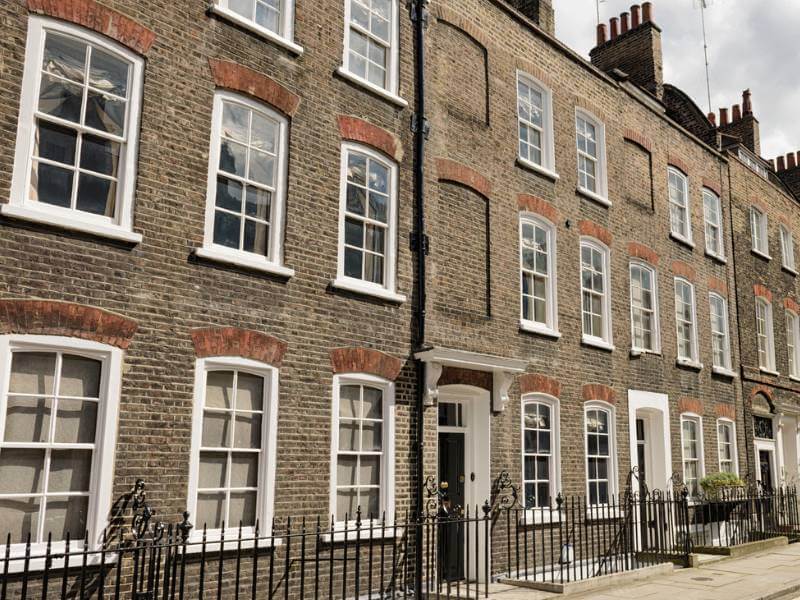 More and more properties are seeking a traditional aesthetic, borrowing from the classic proportions seen in Georgian architecture, the sweeping curves of thirties architecture and the resurgence in cottage core styling.
Sash windows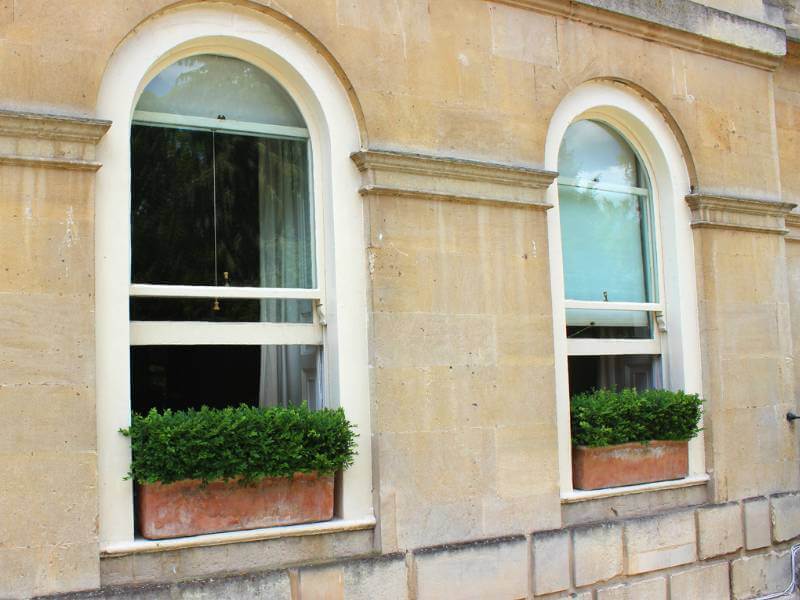 Sash windows are an important feature of many late nineteenth and early twentieth-century homes. Their clever design means they keep homes cool in summer, and their large panes mean maximum light gets into your home. Old sash windows can be draughty and rattly, so if you can replace them you'll feel the benefit, whilst retaining the advantages.
Bay windows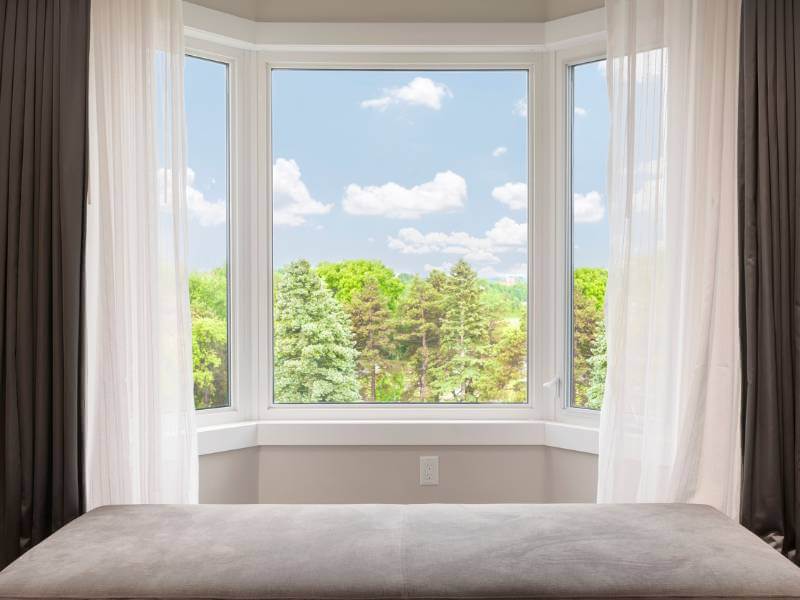 Bay windows are a common feature of many early twentieth-century homes. They are both ornamental and practical, allowing for superior ventilation and lots of light. The fact the bay windows are set out from the wall makes a room feel more spacious too, and for many people, they are an attractive feature of their room. Bay windows offer expansive views of a garden or the wider landscape and are definitely a feature to preserve.
Roof windows and dormer windows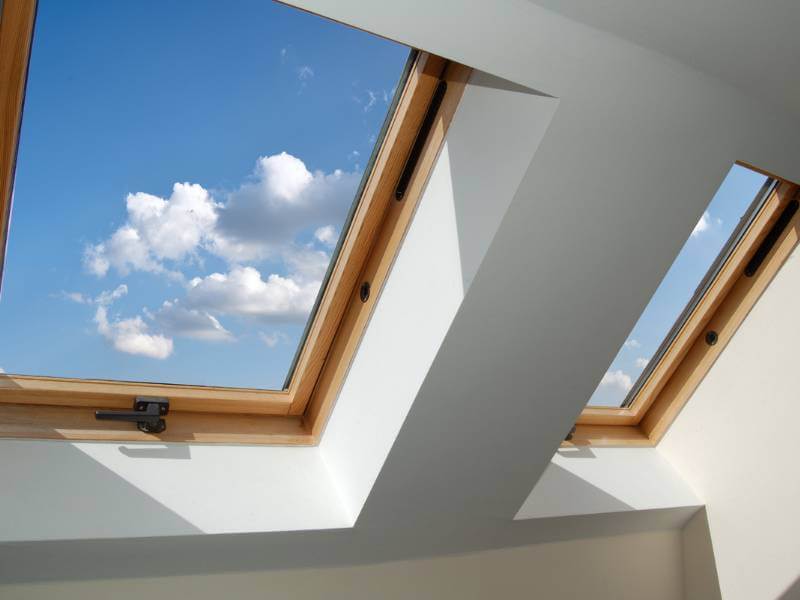 The most common reason for installing a roof window is when an extra room has been created in a loft space. The window is designed to fit flush with the roof line and can be opened for ventilation. Roof windows can also be used to increase light in a space, perhaps in an extension or simply a dark corner.
Dormer windows work in a similar way, but with a more traditional look. The window projects beyond the pitched roof, allowing the roof space to be used as an extra room. Dormer windows have an attractive cottage-like appearance which increases their appeal.
Get in touch to find out more
Choosing the right materials for your new windows will have a big impact on how your home looks and feels. It's important to choose something that works with the style and function of your home, and that looks well alongside other properties nearby.
Whatever style you need, from modern bay windows to traditional Georgian, Victorian or older, an experienced building materials supplier will be able to advise you on the best products and tools to do the job. Get in touch with us or give us a call on 01484 859134.